TBNEH Hunger Relief Programs
Tampa Bay Network to End Hunger (TBNEH) has gathered information about local food assistance programs in Hillsborough, Pasco, and Pinellas counties. Different types of programs that provide food assistance are outlined below.
FOOD PANTRIES
A food pantry is a distribution center where individuals can go to receive food. Please call or email food providers before going there, as information may have changed.
Click HERE Hillsborough Food Pantries
Click HERE Pasco Food Pantries
Click HERE Pinellas Food Pantries
MOBILE FOOD PANTRIES
Mobile food pantries bring food directly to specific areas where individuals can meet to receive.
Click HERE Mobile Food Pantries
MEAL PROGRAMS
Meal programs provide prepared and hot meals. Often these sites offer to-go meals/snacks, groceries, toiletries, and benefits assistance. Please call or email food providers before going there, as information may have changed.
Click HERE Hillsborough Meal Programs
Click HERE Pasco Meal ProgramsClick HERE Prepared Meals in Pinellas County
MEMBER SPOTLIGHT
TBNEH is proud of the wonderful work done by its members. St. Vincent de Paul has locations throughout the Bay Area to help those in need.
SAINT VINCENT DE PAUL
Various locations listed below
St. Vincent de Paul is all about serving our neighbors in need, regardless of race or religious affiliation. Difficulties such as – a lost job, an illness or unexpected expense – can leave families in need of basic necessities like food, shelter, medicine, clothing, and transportation.
St Vincent de Paul programs address an individual or family's initial emergency, then provide continuing services that can bring lasting change.
| | | | |
| --- | --- | --- | --- |
| Corpus Christi | 9715 N 56th St 33617 | Temple Terrace | Sat 9:00 AM – 11:00 AM |
| St Lawrence | 5521 N Himes Ave 33607 | West Tampa | Call 813 875 4040 |
| St Mark | 1924 Cross Creek Blvd 33647 | New Tampa | Tue 3:00 – 6:00pm |
| St Mary | 15520 N Boulevard 33613 | North Tampa | Tue 10:00 – noon |
| St Patrick | 4518 S Manhattan 33609 | South Tampa | Call 839 5337 x174 |
| St Paul | 12708 N Dale Mabry 33618 | North West Tampa | Mon & Thur 9:00 – noon |
| St Peter Claver | 1203 N Nebraska 33602 | Downtown East | 2nd & 4th Sat 8:00 – 9:30am |
| St Timothy | 17512 Lakeshore Rd 33558 | North of Ehrlich Road | 1st and 3rd Sundays 2-4pm |
FUN, FAMILY-FRIENDLY RECIPE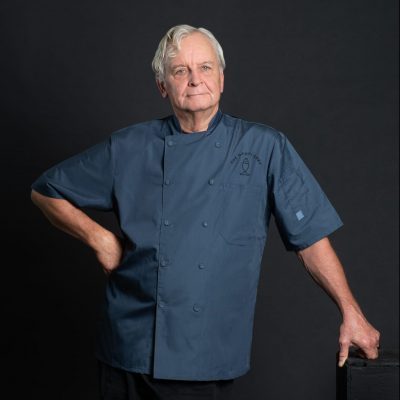 Chef Kevin McGinnis remembers trying to invent new low-cost meals for his own young family. For a fun, new chicken dish – made with ingredients usually available in food assistance pantries – check out the recipe below.
Potato Chip Chicken Breasts Recipe
Ingredients
2 boneless chicken breasts in halves

2 Tbsp butter, melted

1 tsp dried parsley

3/4 cup natural potato chips, coarsely crushed

Salt and pepper to taste
Directions
Preheat the oven to 375°F
Rub the chicken with the melted butter and season with parsley, salt and pepper.
Coat with the crushed potato chips and place on a baking tray lined with parchment paper.
Bake for 30-35 minutes until cooked through.
Served with a tossed salad or roasted vegetables.
Need food assistance?
If you or someone you know needs food assistance, there are resources available—regardless of your age, background, or immigration status. To find local food programs across the Tampa Bay Area, go to the Tampa Bay Area Network to End Hunger's comprehensive guide of what's available in your area. To learn more, visit here.
TBNEH along with community Partners like Car Credit, are committed to finding solutions to end hunger in Tampa Bay.