VOLUNTEER AT TAMPA BAY NETWORK TO END HUNGER
Tampa Bay Network to End Hunger works hard, while supporting its members, to ensure we address food insecurity in our community. We simply could not do what we do without the help of volunteers! Whether you can volunteer once a week, once a month or once a year whatever your commitment, every hour of assistance helps us solve hunger in our communities. Thanks to our dedicated volunteers, during the Covid-19 global pandemic, TBNEH provided over half a million meals to hungry neighbors across three counties. Our volunteers donated 50,000 hours of their time to help distribute food to families, seniors, and kids facing hunger in our community.
What you do matters!
Opportunities to volunteer with the Tampa Bay Network to End Hunger are described below. Call 813-344-5837 for more information.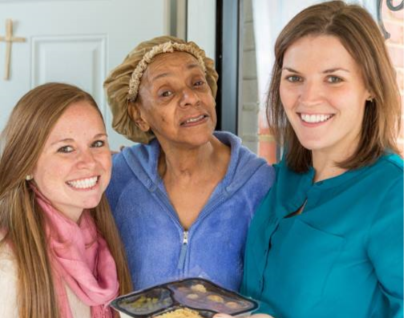 ---
Skill-based
Put your unique professional and general life skills to use and help us solve hunger! A Skills-Based Volunteer is anyone who wants to use their unique skills to help TBNEH in our goal of solving hunger. We are looking for volunteers who want to use their professional and general life skills to benefit TBNEH. We have a variety of projects available in which you may use your unique skills.
If you would like to talk to someone about your skills and our available projects, contact Anna atanna.chavez@networktoendhunger.org.
---