Meet the Staff and Board of Directors who lead our community in ending hunger. To contact our team by email, please click here or call (813) 344-5837.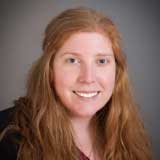 Caitlyn Peacock
Executive Director
Bio

Caitlyn Peacock is the Executive Director of Tampa Bay Network to End Hunger. She is responsible for facilitating the mission of TBNEH, one of the largest non-profit anti- hunger, membership organizations in Florida, by fostering relationships with over 400 members and community organizations around food insecurity, hunger, and food systems, building the capacity within communities to provide food security related services, and promoting access to healthy food in Tampa Bay. She has developed and enhanced many programs to increase food security in Tampa Bay, including Waste No Food Tampa Bay, Local Food Policy Analysis, Gardens to Go, Next Stop Produce, Meals on Wheels St. Petersburg, and Meals on Wheels for Kids. Cait also administers the Emergency Food and Shelter Program (EFSP) for Hillsborough and Pinellas County and oversees the Hunger Gap Map, a premier interactive meal gap map tracker, that is accessed by agencies all over the Tampa Bay area to inform their mission and program growth.

Caitlyn has developed and helped launch Programs to end hunger all over the State of Florida and most recently has created and expanded the Meals on Wheels for Kids program – a home delivered meal program for kids while not in school – nationally. She has also created and helps lead the MOW4Kids National Collaborative focusing on advocating for MOW4Kids Act as a demonstration project. She also organizes the annual TBNEH Sunshine Summit to End Hunger, an international conference, bringing together stakeholders from around the world to discuss best practices on how to solve hunger at the local level. Cait has presented in numerous professional and academic settings and is helping lead several research initiatives to further reduce food insecurity, working with the Gretchen Swanson Center for Nutrition to enhance the definition of "food insecurity", partnering with FL Impact to conduct focus groups to improve federal nutrition programs, and continuing the partnership with the National Academy of Nutrition and Dietetics to evaluate direct service programs. She is an active member of the Pasco County Food Policy Advisory Council, Humana Bold Goal 20/20, the Older Adult Food Insecurity Committee, and the Tampa Bay Health Advisory Board, and recently appointed to the Florida Department of Agriculture and Consumer Sciences Food Security Advisory Council.

Before devoting her full time to TBNEH, Cait owned her own company, Next Stop Produce. NSP was one of the first mobile produce trucks in Tampa Bay to serve low- income individuals and food desert neighborhoods.

Cait lives in New Tampa, with her husband and son. She enjoys traveling to the mountains in Georgia, gardening, and cooking with her family.
Anna Chavez
Network Coordinator
Anna is the Network Coordinator at Tampa Bay Network to End Hunger. Anna facilitates the Network's Member Meetings, in order to assure they are a platform for community engagement and members are able to come together and build capacity while finding solutions to community issues and initiatives surrounding hunger. She is responsible for recruiting speakers and presentations from community partners and assuring these meetings are a great resource for community leaders, partners, businesses and agencies. Anna also supports Network work teams, providing administrative support to work team chairpersons, and helping plan and facilitate monthly work team meetings. In addition to this, Anna provides administrative support to the Network in various capacities. Anna loves connecting and serving with the community and working with her peers to eliminate barriers that contribute to food insecurity within the Tampa Bay Area. She enjoys ensuring all individuals within our community have their needs met. She has a strong commitment and desire for helping the most vulnerable. In her free time, Anna enjoys traveling and learning about different cultures! Outside of Tampa Bay Network to End Hunger, she is a volunteer advocate for Bread for the World and assists interpretation and translation services when needed for faith-based institutions and social justice organizations, including Crime Survivors for Safety and Justice. Prior to joining Tampa Bay Network to End Hunger, she was actively involved in social media marketing, volunteering in educational environments, and providing interpretation for events, advocacy training and legislative meetings. She has volunteer experience in diverse environments including faith, criminal justice reform, immigration, and community outreach. At the moment, she attends Saint Leo University and is majoring in Social Work.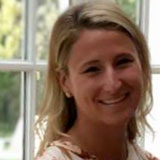 Lauren Vance Cozzini
Director of Communications
Bio

Lauren Vance Cozzini, MPH, is the Director of Communications for Tampa Bay Network to End Hunger. Her specialties include health, hunger, research and education. She designs and implements programs that enable organizations to achieve their development goals through instruction and effective communication. She has developed and enhanced many programs to increase food security in Tampa Bay, including Regenerative Community Food System, Meals On Wheels St. Petersburg, Meals On Wheels for Kids, Produce On Wheels, Water on Wheels and Meals On Wheels of Tampa. Lauren has developed and helped launch research studies and educational programs nationally and internationally, including the USA, Belize, and Germany. She also assists in the organization of the annual TBNEH Sunshine Summit to End Hunger conference each year. Lauren has presented in numerous professional and academic settings, including the Florida Public Health Association Annual Educational Conference, Sunshine Summit to End Hunger and the Meals On Wheels America Annual Conference. Lauren was previously the Director of Programs and Communications and Network Manager for TBNEH. Before joining TBNEH, Lauren was the Director of Programs and Partners for Meals On Wheels of Tampa. She holds previous staff and volunteer positions tasked with solving hunger with University of South Florida, James A Haley Veterans Hospital, Trinity Cafe and Berliner Tafel. She earned her Masters in Public Health from the University of South Florida and a B.A. degree in Anthropology and International Studies, Global Health from the University of Iowa. In her free time, Lauren enjoys reading, riding her bike, traveling, and cooking delicious meals for her friends.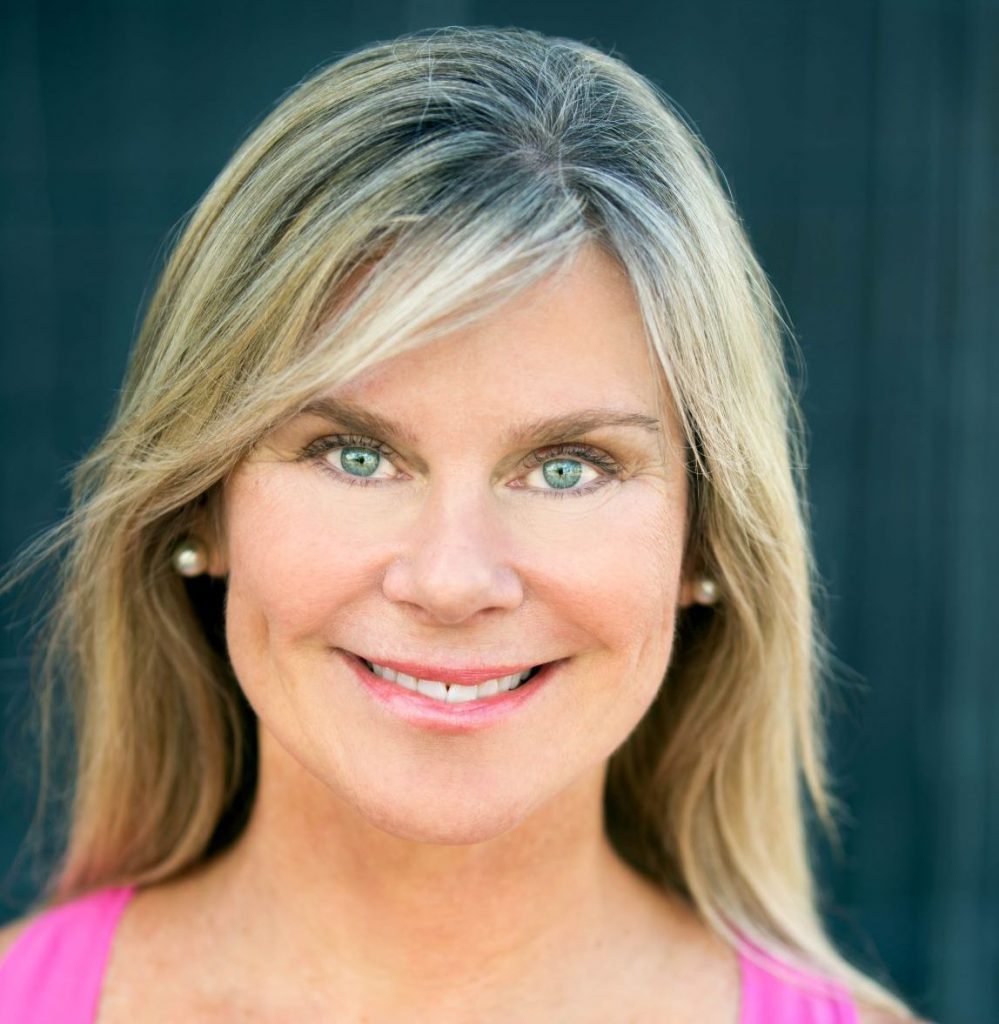 Tracy Coleman,
Accountant
Bio

Tracy Coleman is the Accountant at Tampa Bay Network to End Hunger. As the spouse of a Navy veteran, Tracy spent many years on the road — eight moves in 16 years, two of which were across the Pacific. During this time, she found purpose in being involved with spouse organizations and raising money for various Navy charities. When time and location permitted, she enjoyed being employed in the fields of procurement, bookkeeping, and retail. Always interested in health and nutrition, Tracy returned to earn a second bachelor's degree, this time in alternative medicine which allowed her to study how nutrition affects all aspects of a human beings' existence and that nutritional needs change in different stages of the lifecycle. She continued on to receive a master's in public health which broadened her knowledge in how to assess the needs of different populations and develop programs that can support them. Tracy enjoys golf, yoga, sports nutrition, her two yellow labs, and reading about everything health related. Tracy's perspective on life is a result of her many travel experiences to other countries. She realizes how fortunate we are to live in the United States of America!

Macey Woodlock
Project Intern
Bio

Macey Woodlock is the Project Intern at Tampa Bay Network to End Hunger.
BOARD OF DIRECTORS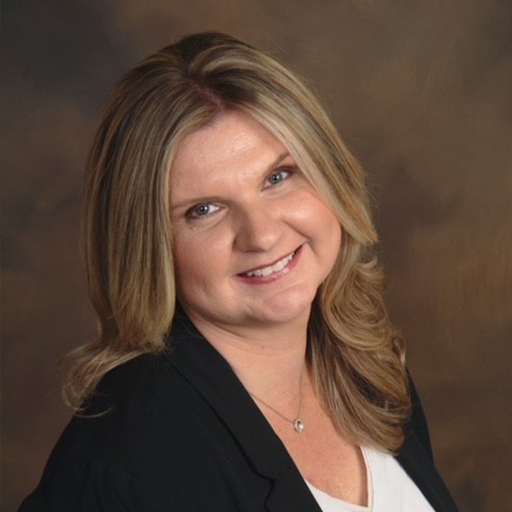 Maggie Rogers, Chair, Catholic Charities
Bio

Maggie Rogers is the Executive Director of Catholic Charities, which serves five counties: Pasco, Pinellas, Hillsborough, Citrus, and Hernando. She joined Catholic Charities in 2013 and previously served in a major leadership position as Director of Catholic Charities Family Housing and Social Services. Prior to joining Catholic Charities, she was Director of Social Services with The Salvation Army in Tampa. Maggie earned her bachelor's degree in Criminology from Indiana University of Pennsylvania.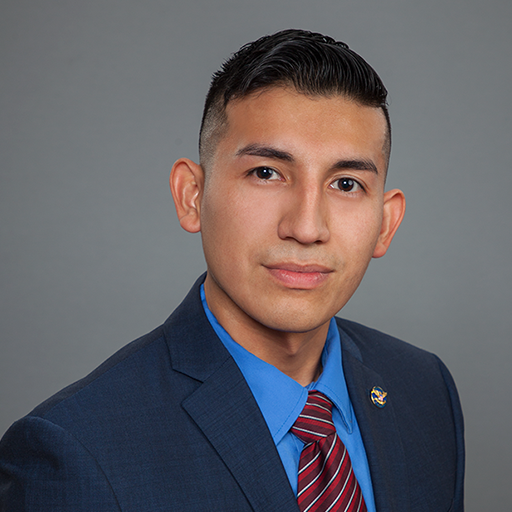 Joshua Barillas, AACSB International
Bio

Joshua Barillas is the Data Analysis Manager at AACSB International. Joshua has been working in the data analytics space since 2012, specializing in applying best practices in data analysis and research methodology in support of various projects. He believes that better application of analytics can improve user outcomes and experiences at any organization. He strives to establish a data-conscious culture within AACSB in order to broaden and elevate the use of analytics. Joshua's educational background include a master's degree in Economics and bachelor's degrees in Statistics and Economics from the University of South Florida.
Carly Stein, Allen Norton and Blue
Bio

Carly Stein is an Associate Attorney at Allen Norton and Blue, focusing her practice on Labor and Employment Law since 2015. She has both a Juris Doctorate and a Bachelor's degree in political science and history from the University of Florida. She joined the Tampa Bay Network to End Hunger Board in 2020 to help alleviate the problems of food inequality and insecurity in the Tampa Bay area. In her free time she runs with the Fishhawk Road Runners Club, provides pro bono legal assistance through local organizations, and serves as a Big Sister to a fun and rambunctious fourth grader in the Big Brothers Big Sisters program.
Deborah Lekenta, Past Chair
Bio

Deborah Lekenta is a Transportation Consultant. She spent 20 years with FedEx Corporate.
Jerrika Rice, The Mosaic Company
Bio