Meet the Board of Directors and Staff who lead our community in ending hunger.
STAFF – To contact staff by phone, please call (813) 344-5837.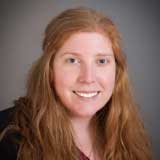 Caitlyn Peacock
Executive Director

Caitlyn Peacock is the Executive Director of Tampa Bay Network to End Hunger. She is responsible for facilitating the mission of TBNEH, one of the largest non-profit anti-hunger, membership organizations in Florida, by fostering relationships with over 350 members and community organizations around food insecurity, building the capacity of organizations to provide food security related services, and promoting access to healthy food in Tampa Bay. She has developed and enhanced many programs to increase food security in Tampa Bay, including Gardens to Go, Meals on Wheels St. Petersburg, and Summer Break Spot. Cait also oversees the Hunger Gap Map, a premier interactive meal gap map tracker, that is accessed by agencies all over the state to inform their mission and program growth.

Caitlyn has developed and helped launch Networks to End Hunger all over the State and expanding nationally, including Jacksonville, FL, Orlando, Florida, and Oak Park, Illinois. She also organizes the annual TBNEH Sunshine Summit to End Hunger conference each year. Cait has presented in numerous professional and academic settings, including the Department of Juvenile Justice and the National Alliance to End Hunger Annual Conference. She is an active member of the Humana Bold Moves 20/20, the Older Adult Food Insecurity Committee, and the Tampa Bay Health Advisory Board.

Before devoting her full time to TBNEH, Cait owned her own company, Next Stop Produce. NSP was one of the first mobile produce trucks in Tampa Bay to serve low income individuals and food desert neighborhoods. She holds previous positions tasked with solving hunger with Florida Impact, Metropolitan Ministries, and RCS Food Bank.

Cait lives in New Tampa, where she is happily married and madly in love with her son Bennett. She enjoys traveling to the mountains in Georgia and cooking with her family.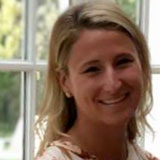 Lauren Vance, MPH
Network Manager

Lauren M. Vance, MPH, is the Manager for Tampa Bay Network to End Hunger. Her specialties include health, hunger, research and education. She designs and implements programs that enable organizations to achieve their development goals through instruction and effective communication. She has developed and enhanced many programs to increase food security in Tampa Bay, including Regenerative Community Food System, Meals On Wheels St. Petersburg, Meals On Wheels for Kids, Produce On Wheels, Water on Wheels and Meals On Wheels of Tampa.

Lauren has developed and helped launch research studies and educational programs nationally and internationally, including the USA, Belize and Germany. She also assists in the organization of the annual TBNEH Summit to End Hunger conference each year. Lauren has presented in numerous professional and academic settings, including the Florida Public Health Association Annual Educational Conference, Sunshine Summit to End Hunger and the Meals On Wheels America Annual Conference.

Before joining TBNEH, Lauren was the Director of Programs and Partners for Meals On Wheels of Tampa. She holds previous staff and volunteer positions tasked with solving hunger with University of South Florida, James A Haley Veterans Hospital, Trinity Cafe and Berliner Tafel. She earned her Masters in Public Health from the University of South Florida and a B.A. degree in Anthropology and International Studies, Global Health from the University of Iowa.

In her free time, Lauren enjoys reading, riding her bike, traveling and cooking delicious meals for her friends.
Bailey Cross – MOW4Kids Site Coordinator and Regenerative Community Food System Project Coordinator

Bailey Cross is a recent Eckerd College graduate who, over the last four years, fell in love with the city of St Petersburg. While in school, she studied humanities with the inevitable goal to help others the best she can. After college, she began working with The Tampa Bay Network to End Hunger.

As a Site Coordinator and a Project Coordinator for the Regenerative Community Food System, she feels she has found through these programs her most ideal way to help others, give back to St Petersburg and grow personally.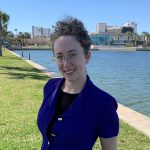 Cortney Beth Szafran
Food System Policy Analyst, Intern

Cortney Beth Szafran grew up in a suburb of Orlando, where her parents instilled a love of food. As she grew she realized not everyone had an intimate, personal relationship with food. And then she began to realize the gross inequalities of food in our society. This realization manifested into a passion to create local food systems that promote access to affordable healthy food. She believes that local food systems are life giving: they cultivate community, careers, environmental regeneration, and of course food.

Cortney is studying at Stetson University College of Law, focusing on food law & policy. She will use her legal knowledge to help nourish a more just and fair world. She's excited to work with the community to better everyday life together.
Brenda Rodriguez, MOW4Kids Site Coordinator

Brenda Rodriguez, born and raised in Miami Dade County, Florida and has lived in the Tampa Bay area for over 15 years. She has always had a passion for helping the community and giving back.
Deb Camfferman, Intake team Recipient/Data Input Entry Coordinator

Deb works with the Tampa Bay Network to End Hunger-Meals On Wheels for Kids program. She is responsible for maintaining the integrity of the Kids database and handles the routing of the food delivery services for Meals On Wheels for Kids.

Deb is retired from a career in Information Technology, the last job of which was for a local city government. She enjoys living her retired life in St. Petersburg, FL and volunteers for service organizations such as Daystar Life Center and Historic Roser Park Neighborhood Association. She looks forward to being able to travel again once it becomes safe to do so!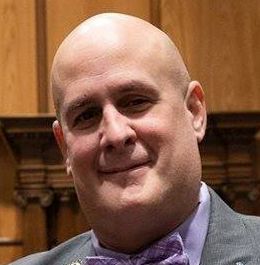 Tim Delaney, MOW4Kids Site Manager

Tim Delaney comes to TBNEH from the Pinellas County School System where he was a school bus assistant in the south Saint Petersburg area. He has been a part of MealsOnWheels4Kids since day 1, starting at the Daystar site, then serving as Site Coordinator at the Gulfport and Lealman sites. As Area Site Manager, Tim will assist in expanding the program to more areas and oversee the Site Coordinators.

Tim's commitment to children's well being and happiness is evident. In his native Rhode Island he was an active Shriner Clown, bringing cheer and smiles to children in local hospitals and throughout the community. He was also active in Special Olympics, serving as co-ambassador for the 2019 Special Olympics Penguin Plunge.

Tim now lives in St Petersburg with his beautiful wife Traceylee, where they enjoy good food, traveling, and enjoying the best that Florida has to offer.
Elizabeth Roda, Communications Intern

Elizabeth is a senior at Eckerd College studying environmental studies and anthropology. She likes working with projects that focus on sustainability and conservation. In the past, Elizabeth helped create a program about sustainability for elementary age students as well as assist in building a school in Peru.

In her free time, Elizabeth enjoys swimming and kayaking, in addition to visiting local parks in St. Petersburg. After she graduates, Elizabeth hopes to live in the St. Petersburg area and work with an organization that gives back to the community.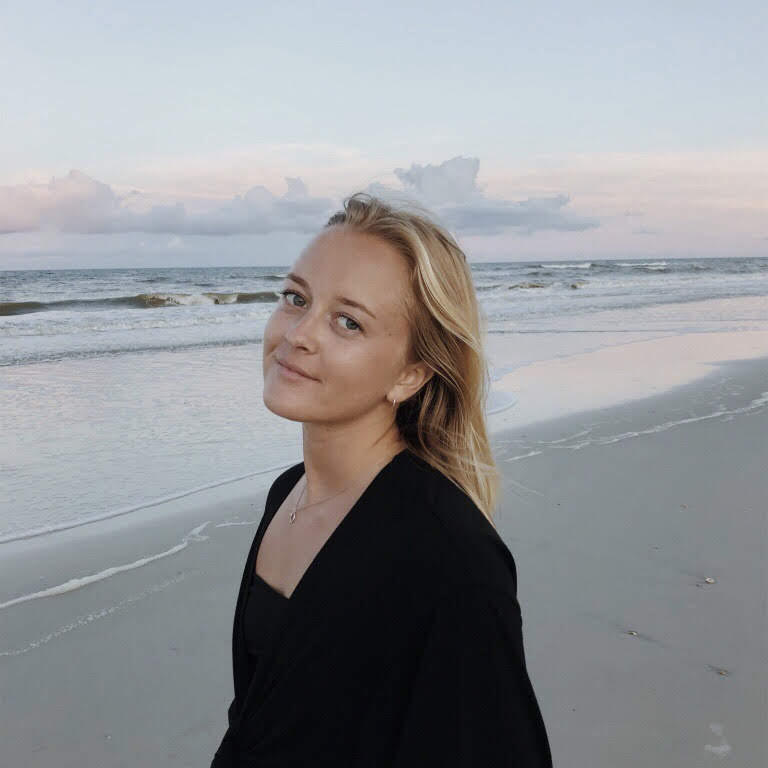 Avery Palmer, CRCFS Communications Intern

Avery Palmer is currently working on a double major in biology and environmental studies at Eckerd College. She grew up in Atlantic Beach, Florida, where she developed a passion for environmentalism.

Avery believes that the deep inequalities and negative environmental impacts of our current food system cannot be separated and looks forward to working with the Regenerative Community Food System to redistribute food to those who need it while also reducing the carbon footprint of the Tampa Bay area.
Liz Ardeljan, Administrative Assistant

 
Jasmine Tompkins, Program Manager


Elizabeth Leib, Volunteer Manager

 
Michelle Vance, Recipient Intake Manager (English)


Mimi Chavin, Volunteer Coordinator, Site Coordinator (Daystar)

 
Anna Chavez, Recipient Intake Manager (Espanol)


Ana Limas, Site Coordinator (FSH)

 
Lilian Naranjo, Site Coordinator (RCS)


Arianne Corbett, Senior Policy Analyst

 
Tricia Summers, Accountant


Darlene Fabelo, Accountant

 
BOARD OF DIRECTORS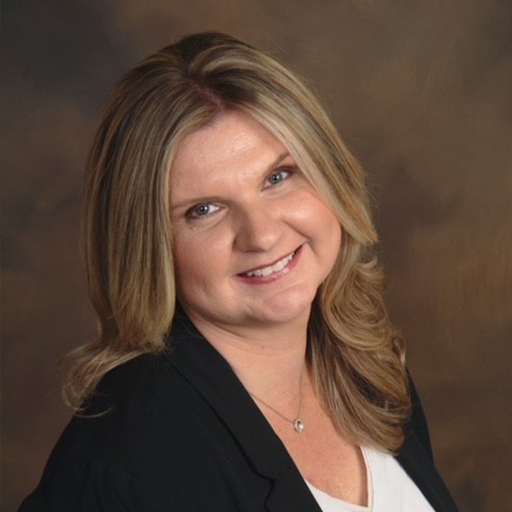 Maggie Rogers
Chair

Maggie Rogers is the Executive Director of Catholic Charities, which serves five counties: Pasco, Pinellas, Hillsborough, Citrus, and Hernando. She joined Catholic Charities in 2013 and previously served in a major leadership position as Director of Catholic Charities Family Housing and Social Services. Prior to joining Catholic Charities, she was Director of Social Services with The Salvation Army in Tampa. Maggie earned her bachelor's degree in Criminology from Indiana University of Pennsylvania.
Deborah Lekenta
Immediate Past Chair

Deborah Lekenta is a Transportation Consultant. She spent 20 years with FedEx Corporate.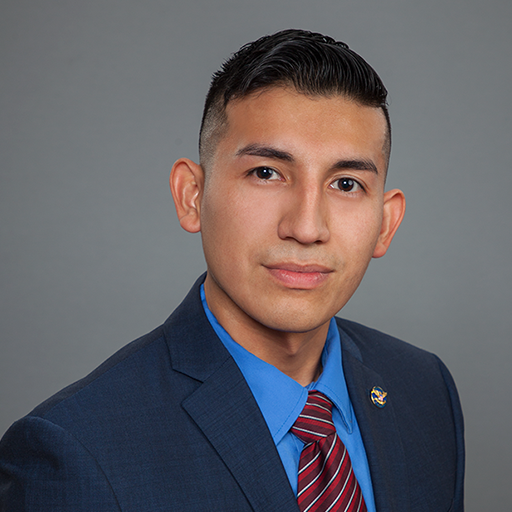 Joshua Barillas

Joshua Barillas is the Data Analysis Manager at AACSB International. Joshua has been working in the data analytics space since 2012, specializing in applying best practices in data analysis and research methodology in support of various projects. He believes that better application of analytics can improve user outcomes and experiences at any organization. He strives to establish a data-conscious culture within AACSB in order to broaden and elevate the use of analytics. Joshua's educational background include a master's degree in Economics and bachelor's degrees in Statistics and Economics from the University of South Florida.
Carly Stein

Carly Stein is an Associate Attorney at Allen Norton and Blue, focusing her practice on Labor and Employment Law since 2015. She has both a Juris Doctorate and a Bachelor's degree in political science and history from the University of Florida. She joined the Tampa Bay Network to End Hunger Board in 2020 to help alleviate the problems of food inequality and insecurity in the Tampa Bay area. In her free time she runs with the Fishhawk Road Runners Club, provides pro bono legal assistance through local organizations, and serves as a Big Sister to a fun and rambunctious fourth grader in the Big Brothers Big Sisters program.