Meet the Staff and Board of Directors who lead our community in ending hunger. To contact our team by email, please click here or call (813) 344-5837.
LEADERSHIP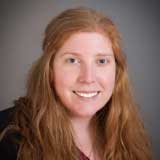 Caitlyn Peacock
Executive Director
Bio

Caitlyn Peacock is the Executive Director of Tampa Bay Network to End Hunger. She is responsible for facilitating the mission of TBNEH, one of the largest non-profit anti- hunger, membership organizations in Florida, by fostering relationships with over 400 members and community organizations around food insecurity, hunger, and food systems, building the capacity within communities to provide food security related services, and promoting access to healthy food in Tampa Bay. She has developed and enhanced many programs to increase food security in Tampa Bay, including Waste No Food Tampa Bay, Local Food Policy Analysis, Gardens to Go, Next Stop Produce, Meals on Wheels St. Petersburg, and Meals on Wheels for Kids. Cait also administers the Emergency Food and Shelter Program (EFSP) for Hillsborough and Pinellas County and oversees the Hunger Gap Map, a premier interactive meal gap map tracker, that is accessed by agencies all over the Tampa Bay area to inform their mission and program growth.

Caitlyn has developed and helped launch Programs to end hunger all over the State of Florida and most recently has created and expanded the Meals on Wheels for Kids program – a home delivered meal program for kids while not in school – nationally. She has also created and helps lead the MOW4Kids National Collaborative focusing on advocating for MOW4Kids Act as a demonstration project. She also organizes the annual TBNEH Sunshine Summit to End Hunger, an international conference, bringing together stakeholders from around the world to discuss best practices on how to solve hunger at the local level. Cait has presented in numerous professional and academic settings and is helping lead several research initiatives to further reduce food insecurity, working with the Gretchen Swanson Center for Nutrition to enhance the definition of "food insecurity", partnering with FL Impact to conduct focus groups to improve federal nutrition programs, and continuing the partnership with the National Academy of Nutrition and Dietetics to evaluate direct service programs. She is an active member of the Pasco County Food Policy Advisory Council, Humana Bold Goal 20/20, the Older Adult Food Insecurity Committee, and the Tampa Bay Health Advisory Board, and recently appointed to the Florida Department of Agriculture and Consumer Sciences Food Security Advisory Council.

Before devoting her full time to TBNEH, Cait owned her own company, Next Stop Produce. NSP was one of the first mobile produce trucks in Tampa Bay to serve low- income individuals and food desert neighborhoods.

Cait lives in New Tampa, with her husband and son. She enjoys traveling to the mountains in Georgia, gardening, and cooking with her family.
Toni Thomas
Director of Programs
Bio

In 2021, Toni joined the Network as Director of Programs, bringing years of experience in the coordination and management of nonprofit anti-hunger programs. Her commitment to this work goes back far. While pursuing degrees in Political Science and Women's & Gender Studies, Toni became interested in the food system, particularly inequalities around food access and food justice activism. She interned and became a research assistant with Florida Organic Growers in Gainesville, helping develop surveys regarding labor conditions on farms. After graduating, Toni became Manager of Community Involvement at the Second Harvest North Florida food bank in Jacksonville. There she expanded and enhanced a robust volunteer program and managed community food drives and related events, seeing 5,000 volunteers and 400,000 pounds in food drive donations in 2012 alone. She collaborated with partners like Jacksonville Jaguars, CSX, Winn-Dixie, Jacksonville Zoo, and Florida Blue, as well as with colleges and schools, faith-based groups, and families throughout Northeast Florida. Later, Toni joined anti-hunger advocacy organization Florida Impact in the state capital of Tallahassee. For over four years, as Food & Nutrition Programs Coordinator, Toni led numerous special projects and worked with field staff around the state to connect nonprofits, municipalities, and school districts with federal child nutrition programs. As the Tallahassee point person, Toni was the liaison to state agencies and partnered with national organizations like the Food Research and Action Center (FRAC) and No Kid Hungry on innovative grant projects to increase kids' participation in school breakfast, afterschool meals, and summer feeding programs. While scaling back professionally when her daughter was born in 2018, Toni continued to consult on related projects with the state association of Feeding America food banks, Feeding Florida. Toni has received trainings through Volunteer Florida/HandsOn Jacksonville, United Way, and Feeding America, and has presented on national and statewide platforms in partnership with No Kid Hungry, FRAC, YMCA of the USA, National League of Cities, and the Florida Department of Agriculture. She received her BA from the University of Central Florida and her MA from the University of Florida. Toni enjoys spending time with her family, soaking up the sun in Florida's parks and beaches, and reading and watching too many cozy mysteries.
Jackie Swigler,
Director of Membership and Advocacy
Bio

Jackie Pace Swigler is the Membership and Advocacy Associate Director of Tampa Bay Network to End Hunger. She focuses on Network membership engagement and legislative and advocacy initiatives. Before joining TBNEH, Jackie practiced corporate transactional law in New York City, San Francisco, and Tampa. She focused her career on mergers & acquisitions, initial public offerings and capital markers, corporate governance and emerging company transactions. She has transitioned her career from corporate law into utilizing her skills and experiences to give back to her community. Jackie has participated in a number of pro bono initiatives, including serving as an attorney ad litem for a youth in the foster system, volunteering at community legal clinics and providing immigration counsel. She earned the Blaise Gamba Pro Bono Award for her pro bono efforts. Jackie has also been involved in several civic organizations, including Moms Demand Action for Gun Sense in America, the League of Woman Voters, and the American Constitution Society. Jackie earned her Juris Doctor degree from Harvard Law School and her Masters degree in International Business and Bachelors degree in International Economics from the University of Florida. She lives in St. Petersburg with her husband, daughter and two dogs. In her free time, Jackie loves to travel the world, read as much non-fiction as she can, cook, run, and practice yoga.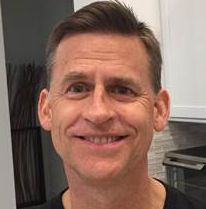 Blake Withall,
Director of Operations
Bio

Blake Withall is the Director of Operation at Tampa Bay Network to End Hunger. He joined TBNEH in October 2020, bringing a resume with over 30 years of experience in business management consulting, organizational development and directing program operations. Shortly after receiving his M.S. from The Pennsylvania State University in Community Systems, Planning and Development, Blake accepted a position with Penn State's World Campus distance learning program as Senior Program Manager. With a swift promotion to Associate Director for Operations, Program Planning and Management, he oversaw the launch and ongoing delivery of distance learning programs across five colleges. After his tenure at Penn State, Blake accepted a position as Quality Assurance and Staff Development Manager with MC Consultants, Inc., located in Carlsbad, CA, where he served as a training and development specialist, providing problem-solving strategies to staff, resulting in improved productivity and morale, increased revenue, and greater staff retention for the company. Blake's return to academia came when he accepted a position as Director of Academic Services-University College, at the University of South Florida, Tampa, where he directed the planning, budgeting, development, and delivery of new and continuing programs. A move from Florida to California took him to Pepperdine University's Graziadio School of Business and Management, where he accepted the position of Director of Online Programs. There he launched the business schools' online MBA program, which, under his auspices, was ranked among the top 15 online MBA programs in the country by US News and World Report. After a brief retirement in 2017, and as 2020 was coming to its end, Blake realized he missed being in the workforce. When offered a position as Organizational Consultant for TBNEH, Blake was thrilled to bring his experience and expertise to the organization. In his spare time, Blake enjoys playing and watching sports, listening to NPR, working out, and spending time with his partner of 11 years, Holly.
STAFF
Stacie Blalock,
Program Manager
Bio

Stacie Blalock is a Site Coordinator for Tampa Bay Network to End Hunger at Farmworker's Self Help and Community Stepping Stones. As a Site Coordinator, she works with a team of volunteers to pack and deliver food in an effort to meet the needs of children and their families. Stacie earned her BS in Psychology from Grand Canyon University and her MA in Human Services Counseling from Liberty University. She has over 20 years' experience working with children and families in multiple settings including counseling, children's ministries, and childcare. Outside of work, Stacie enjoys spending time with her children, going to theme parks, and vacationing. She also enjoys watching her boys play sports and her daughter play violin.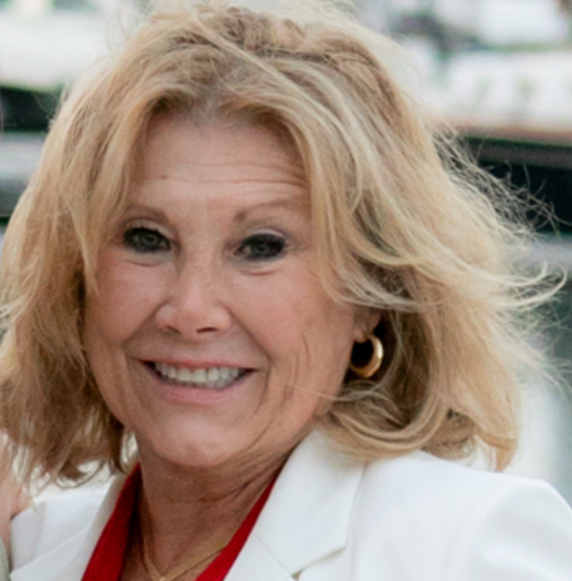 Michelle Vance,
Recipient Intake Manager
Bio

Michelle Vance is the Recipient Intake Manager at Tampa Bay Network to End Hunger. She works directly with all Meals on Wheels program recipients by facilitating their intake into the programs and supporting their relationship with our delivery teams. It is her honor and privilege to connect with the families and kids in Tampa Bay through the Meals On Wheels for Kids (MOW4Kids) program. She also enjoys connecting our senior community members to well balanced meals and offering relevant resources to bridge outstanding life needs, as it renews her faith in the goodness of people, through our Meals On Wheels St. Petersburg (MOWSP) program. She earned her Master of Science in Nursing (MSN) degree in Psychiatric Nursing, Clinical Specialist from Indiana University. Michelle was an Assistant Professor at Long Island University and an Individual & Family Psychotherapist in New York. After moving to Chicago, she worked at St. Francis Hospital and Highland Park Hospital as the Director of Women's Health & Adult Psychiatric Services and Clinical Nurse Manager for Adolescent & Young Adult Behavioral & Psychiatric Services. Her hobbies include traveling, swimming, and horseback riding.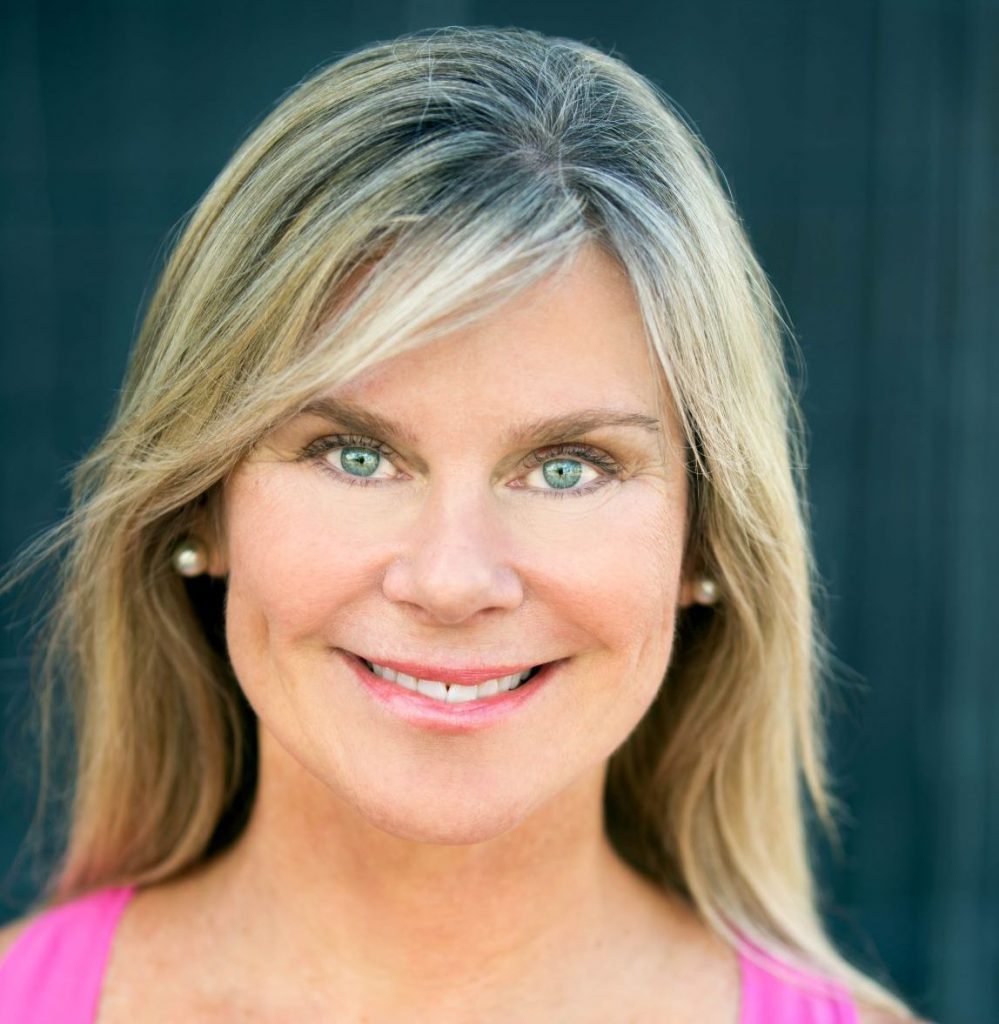 Tracy Coleman,
Accountant
Bio

Tracy Coleman is the Accountant at Tampa Bay Network to End Hunger. As the spouse of a Navy veteran, Tracy spent many years on the road — eight moves in 16 years, two of which were across the Pacific. During this time, she found purpose in being involved with spouse organizations and raising money for various Navy charities. When time and location permitted, she enjoyed being employed in the fields of procurement, bookkeeping, and retail. Always interested in health and nutrition, Tracy returned to earn a second bachelor's degree, this time in alternative medicine which allowed her to study how nutrition affects all aspects of a human beings' existence and that nutritional needs change in different stages of the lifecycle. She continued on to receive a master's in public health which broadened her knowledge in how to assess the needs of different populations and develop programs that can support them. Tracy enjoys golf, yoga, sports nutrition, her two yellow labs, and reading about everything health related. Tracy's perspective on life is a result of her many travel experiences to other countries. She realizes how fortunate we are to live in the United States of America!
Liz Ardeljan,
Executive Administrative Assistant
Bio

Elizabeth (Liz) Ardeljan is the Executive Administrative Assistant at Tampa Bay Network to End Hunger. She performs administrative duties, like receiving incoming calls, and manages the Executive Director's daily schedule. She enjoys assisting community members when they call in by providing information to help them get the food they need. Before joining TBNEH, Liz was a Front Desk Receptionist at a country club and she also helped manage a construction company for over 20 years. Liz attended The College of Mount Saint Vincent in New York City and Temple University in Philadelphia, receiving her Bachelor's degree in Early Childhood Education. Her hobbies include Zumba, bootcamp workouts, and watching reality TV. Outside of work, Liz's three kids are her passion. Together, they enjoy exploring beaches and parks in the Bay area.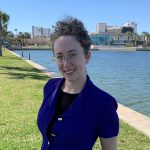 Cortney Beth Szafran,
Food System Policy Analyst
Bio

Cortney Beth Szafran is the Food System Policy Analyst at the Tampa Bay Network to End Hunger. She seeks to strengthen access to affordable, healthy food by analyzing local food system policy for Hillsborough, Pasco, and Pinellas Counties' municipalities. Cortney grew up in a suburb of Orlando, where her parents instilled a love of food. As she grew she realized not everyone had an intimate, personal relationship with food. And then she began to realize the gross inequalities of food in our society and how many current farming practices destroy mother nature. These realizations manifest into a passion to create regenerative local food systems promoting access to affordable, healthy food. She believes local food systems are life giving: they cultivate community, careers, environmental regeneration, and of course food. Cortney is law student, focusing on food law & policy at Stetson University. She will use her legal knowledge to help nourish a more just and fair world. Cortney is also a Research Assistant for the Florida Food Policy Council, working to create resources to help community members make change in their food system. She's excited to work with the community to better everyday life together.
Anna Chavez,
Recipient and Volunteer Coordinator (Español)
Bio

Anna Chavez is the Recipient and Volunteer Coordinator (Spanish) at Tampa Bay Network to End Hunger. She supports our Spanish-speaking recipients and recruits volunteers for both Meals On Wheels for Kids and Meals On Wheels St. Petersburg. Anna loves connecting and serving with the Hispanic community and eliminating barriers that contribute to food insecurity within the Tampa Bay Area. She enjoys ensuring all individuals within our community with language challenges have their needs met. She has a strong commitment and desire for helping the most vulnerable. Prior to joining TBNEH, she was actively involved in social media management, volunteering in educational environments, and providing interpretation for events, advocacy training and legislative meetings. She has volunteer experience in diverse environments including faith, criminal justice reform, immigration, community outreach, and grassroots organizing. Anna currently attends Pasco-Hernando State College with plans to transfer to St. Leo University to earn her Bachelor's degree in Education. Anna enjoys trips to the beach, painting, cooking, spending time with her family, and most of all – traveling and learning about different cultures! Outside of work, Anna is a volunteer advocate for Bread for the World and assists interpretation and translation services for Crime Survivors for Safety and Justice.
Kyle Weintraub,
Food Procurement Coordinator
Bio

Kyle Weintraub is the Food Procurement Coordinator for Tampa Bay Network to End Hunger. He ensures all Meals on Wheels sites are stocked with boxes, produce, and shelf stable food for packing events each week. Before joining TBNEH Kyle earned a B.S. in Management from the University of Florida while additionally running an e-commerce startup focused on providing medical devices direct to end users. He earned a Juris Doctorate from Stetson University College of Law in 2012 and started his own law practice after being admitted to the Florida Bar. In 2014, Kyle co-founded a mobile produce company which aimed to reduce food insecurity within food deserts in Tampa Bay. He enjoys fishing, outdoor activities and spending time with his family.
Barbara Thorn,
Site Coordinator for Tampa Bay Network to End Hunger at Community Stepping Stones and Farmworker's Self Help
Bio

Barbara Thorn is a Site Coordinator for Tampa Bay Network to End Hunger at Community Stepping Stones and Farmworker's Self Help. She coordinates Meals on Wheels volunteers at food packing and delivery events. She enjoys helping children and their families. Before joining TBNEH, Barbara worked with both Walt Disney World Reservations and Hilton Reservations World Wide. She also holds an AS degree in Hospitality Management. Her hobbies include going to the beach, spending time with family and friends, and traveling. Outside of work, she is a co-leader with her daughter's Girl Scout troop as well as being a merit badge counselor for her son's Boy Scout troop.
Mimi Chavin,
Site Coordinator (Daystar Life Center)
Bio

Mimi Chavin is a Site Coordinator for Tampa Bay Network to End Hunger at Daystar Life Center. She coordinates Meals on Wheels volunteers at food packing and delivery events. Mimi enjoys connecting with other community members and working together, especially during a time where there is such great need – working together works! Before joining TBNEH, Mimi was an event director for 5k events, like the St. Pete Beach Classic, Campaign for Mayor, and St. Anthony's Triathlon. Mimi earned her Bachelor of Science degree from University of Maryland in holistic nutrition and she is also a certified primary school instructor. Outside of work, Mimi volunteers her time with Bowls for Good. Born and raised in St. Petersburg, she is passionate about her community and the people that live in it.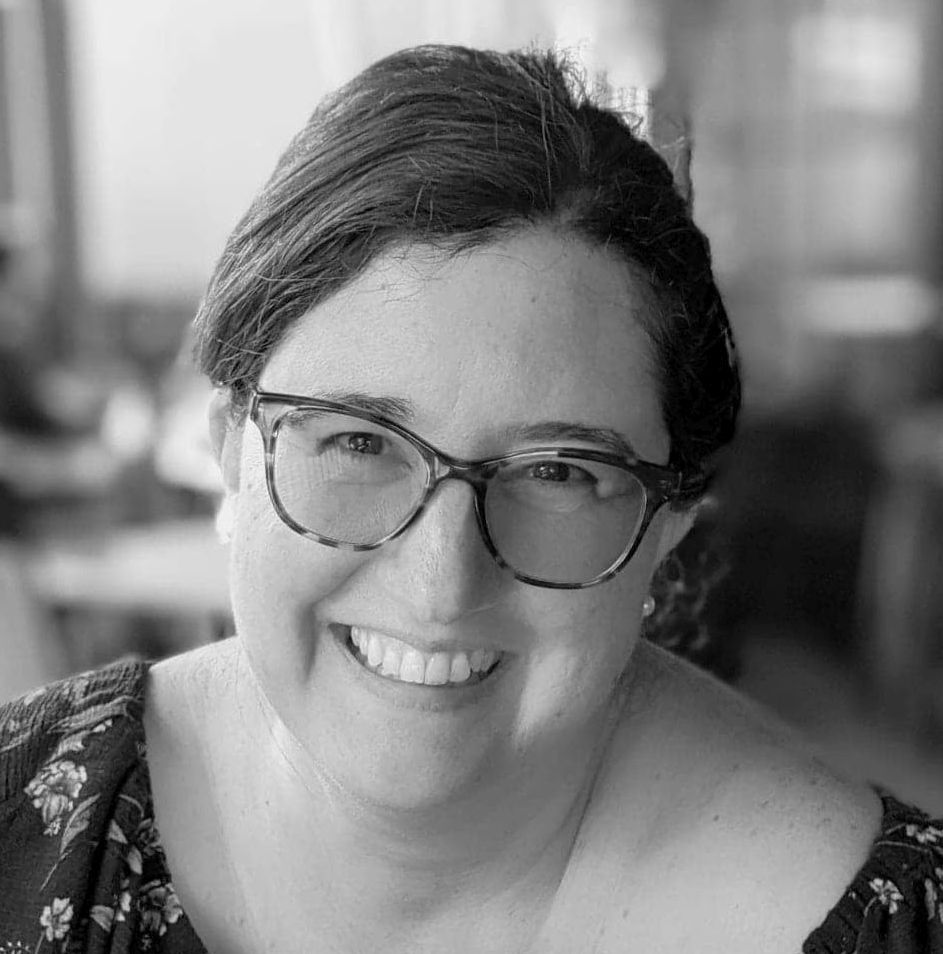 Lilian Naranjo,
Site Coordinator (RCS Pinellas)
Data and Routing Coordinator
Bio

Lilian Naranjo is the Data and Routing Coordinator and Site Coordinator at Tampa Bay Network to End Hunger. As the Data and Routing Coordinator, she creates and manages the routes for Meals on Wheels deliveries to ensure every recipient is assigned to the most efficient route and that staff receive all documents for packing and delivery days. As the RCS Pinellas Site Coordinator, she manages volunteers on site who help pack and deliver the food. Lilian was born and raised in Colombia, South America and immigrated to this country almost 22 years ago. Before to Tampa Bay, Lilian was a Biologist with years of field experience in her home country where she worked in academic research, training, planning, and consulting for various research centers. She also worked with different indigenous cultures studying their use of natural resources for environmental research centers, serving as a link between the government. Before joining TBNEH, Lilian worked in human resources for the food industry specializing in distribution. She has experience processing and managing workers compensation, insurance, food safety procedures, food security, and risk management. Outside of work, Lilian enjoys reading, traveling, sailing, and spending time with family and friends.
Moira Foley,
Site Coordinator for Mort Elementary and Beth-El Farmworker's Ministry
Bio

Moira Foley is a Site Coordinator for Tampa Bay Network to End Hunger at Mort Elementary and Beth-El Farmworker's Ministry. She helps lead volunteers in both packing meals for families in need, as well as with food deliveries. She enjoys giving back to her community whenever she can, building relationships with those that she helps, and loves seeing the difference that it makes. Moira has a BS in Environmental Science & Policy from the University of South Florida. Previous experience includes working at Disney's Animal Kingdom, working as an Environmental Project Coordinator for Keep Tampa Bay Beautiful, and as Executive Director for BIGWATER Rescue. Her hobbies include traveling, spending time outside and kayaking, building legos, going to Disney, and being with her family. Outside of work, she volunteers with Meals On Wheels of Tampa and with the turtle rehab department at the Clearwater Marine Aquarium.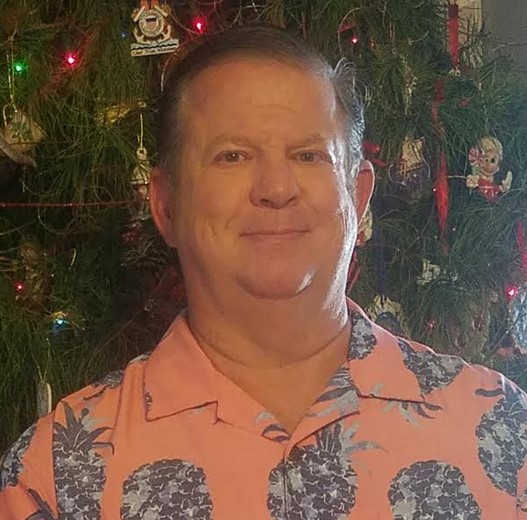 Allen Whetstone,
Site Coordinator (Mattie Williams Neighborhood Family Center)
Bio

Allen C. Whetstone IV is a Site Coordinator for Tampa Bay Network to End Hunger at the Mattie Williams Neighborhood Family Center. Before joining TBNEH, Allen volunteered with Meals on Wheels and Access Surf in Hawaii. His accomplishments include 32 years of combined military service with the US Army and the US Coast Guard (Homeland Security). He retired as a AMTC Chief with the Coast Guard at the Aeronautical Engineering Division. Allen earned a Bachelor's degree in aeronautical engineering from Embry Riddle University. His hobbies include fishing and boating- he holds a six pack license with the US Coast Guard. Outside of work, Allen enjoys spending time with his family and volunteering with Wounded Warrior Project.
Alyssa Romano,
Communications Intern
Bio
BOARD OF DIRECTORS 2020-2021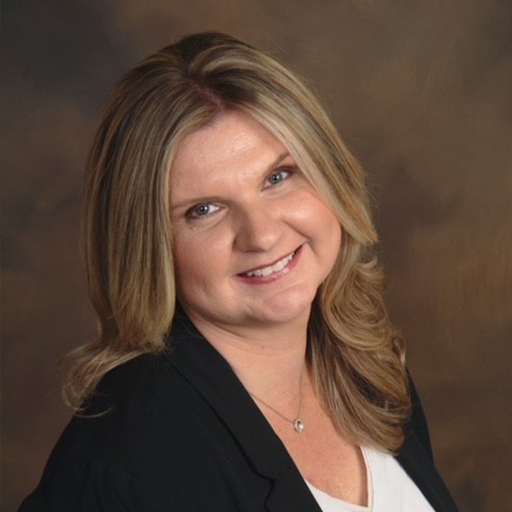 Maggie Rogers, Chair, Catholic Charities
Bio

Maggie Rogers is the Executive Director of Catholic Charities, which serves five counties: Pasco, Pinellas, Hillsborough, Citrus, and Hernando. She joined Catholic Charities in 2013 and previously served in a major leadership position as Director of Catholic Charities Family Housing and Social Services. Prior to joining Catholic Charities, she was Director of Social Services with The Salvation Army in Tampa. Maggie earned her bachelor's degree in Criminology from Indiana University of Pennsylvania.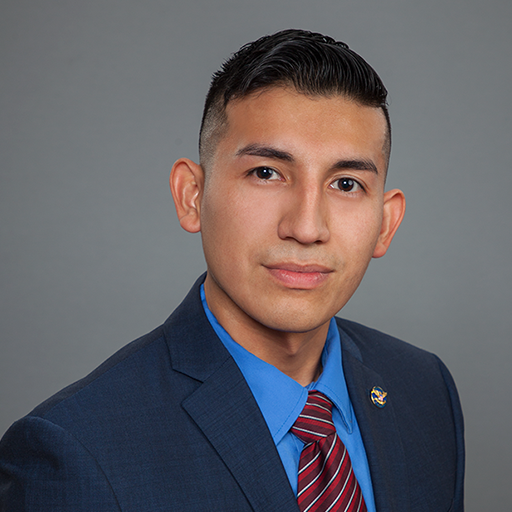 Joshua Barillas, AACSB International
Bio

Joshua Barillas is the Data Analysis Manager at AACSB International. Joshua has been working in the data analytics space since 2012, specializing in applying best practices in data analysis and research methodology in support of various projects. He believes that better application of analytics can improve user outcomes and experiences at any organization. He strives to establish a data-conscious culture within AACSB in order to broaden and elevate the use of analytics. Joshua's educational background include a master's degree in Economics and bachelor's degrees in Statistics and Economics from the University of South Florida.
Carly Stein, Allen Norton and Blue
Bio

Carly Stein is an Associate Attorney at Allen Norton and Blue, focusing her practice on Labor and Employment Law since 2015. She has both a Juris Doctorate and a Bachelor's degree in political science and history from the University of Florida. She joined the Tampa Bay Network to End Hunger Board in 2020 to help alleviate the problems of food inequality and insecurity in the Tampa Bay area. In her free time she runs with the Fishhawk Road Runners Club, provides pro bono legal assistance through local organizations, and serves as a Big Sister to a fun and rambunctious fourth grader in the Big Brothers Big Sisters program.
Deborah Lekenta, Past Chair
Bio

Deborah Lekenta is a Transportation Consultant. She spent 20 years with FedEx Corporate.
Jerrika Rice, The Mosaic Company
Bio