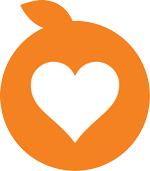 Donate
Your support helps build a tri-county area (Hillsborough, Pasco and Pinellas counties) free from hunger through research and program development.
Volunteer
When you volunteer with Tampa Bay Network to End Hunger you are helping to eliminate hunger and food insecurity in your community.
Find Food
Find a food pantry or feeding program in your local community.
Sponsor-A-Senior

The most recent report, released in 2020, found that 5.3 million seniors, or 7.3% of the senior population, battle food insecurity.
"There are thousands of seniors in the Tampa Bay community that are food insecure," said Caitlyn Peacock, CEO of Tampa Bay Network to End Hunger. "Many older adults are barely making ends meet, and have to decide between lifesaving medications and purchasing food. We are doing our best to make sure they are not forgotten and go hungry, as well as ease the loneliness that many are facing."
For every $$110.00/month donation we receive, Tampa Bay Network to End Hunger will select a Senior on your behalf and provide them with weekly meals for one month. That is less than $30.00 a week to ensure a local senior does not go hungry.
If you cannot donate $110.00 a month at this time, we welcome any donation and will use it to advance our mission.
Workplace campaigns, matching gifts, and in-kind donations are all wonderful ways to support Sponsor-a-Senior.
All contributions are tax-deductible.
Join Us
Our 350+ members include academics, scientists, government agencies, churches, farms, meal providers, food banks and pantries, transportation agencies, group homes, healthcare agencies, and more. Membership is open to all.
We welcome you to our next TBNEH Member Meeting. Meetings are held on the 2nd Thursday of each month from 9:30AM – 10:30AM on Zoom. Click here to see the upcoming meeting dates and to register for meeting access.
Sign up for our Newsletter and stay up to date!

Our Updates