Founded by Tampa Bay Network to End Hunger
Your children can receive nutritious lunchtime meals, delivered to your home, when school is out of session.
Meals On Wheels for Kids Tampa Bay (MOW4Kids), launched March 23, 2020 by the Tampa Bay Network to End Hunger, to serve kids when school is closed, with meals delivered to their home by volunteers.
MOW4Kids is an alternative option for: 1) kids that are not able to access any of the school meal distribution sites throughout the county; and/or 2) kids that have difficulty accessing open food pantries.
ELIGIBILITY
MOW4Kids Tampa Bay eligibility is determined based on the criteria below. Children should meet all four criteria outlined below. Heads of households should meet one option in both A and B.
Eligible children:
✓ Are ages 18 and under (some exceptions for 18+).
✓ Participate in the National School Lunch Program.
✓ Student out of school during school closure (spring break, summer vacation, etc.)
+
Eligible heads of households:
Heads of households should meet one option in both A and B.
A
· Live in Hillsborough County, within one of the following zip codes: Riverview (33579) and Wimauma (33598).
Live in Pasco County, within one of the following zip codes: Dade City (33523, 33525) and Zephyrhills (33542).
Live in Pinellas County, within one of the following zip codes: Clearwater (33755, 33756, 33759, 33760, 33763, 33764, 33765), Largo (33770, 33771, 33774), East Lake/Oldsmar (34677), Pinellas Park (33781), and St. Petersburg (33701, 33702, 33703, 33704, 33705, 33707, 33709, 33710, 33711, 33712, 33713, 33714, 33716).
B
Be transportation disadvantaged, which is a person described as "not able to get a ride from household members or others for life-sustaining trips: medical, grocery, work, job-related training/education and other vital services" or "not having access to a working or reliable vehicle".
Be homebound, which is a person described as "normally unable to leave home for either the short or long term", due to illness, injury, or disability.
---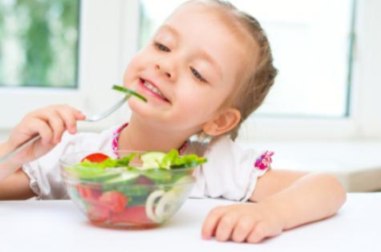 MEALS
MOW4Kids Tampa Bay delivers a box of shelf stable foods and nutritious meals, as resources allow, each week between 10:00 a.m. and 2:00 p.m when schools are closed. Meals are free of cost. The head of household must pass a background check.
Deliveries begin once we: 1) receive your application/s, and 2) confirm with you on the telephone. Please note: you are not enrolled until you get a phone call confirmation. Deliveries begin after we speak with you on the telephone. If you receive a voicemail or email from us, please respond between 9:00 a.m. – 5:00 p.m.
Items included in the box of shelf stable groceries vary. A typical box may include:
Apple sauce
Fresh produce, like oranges, celery, tomatoes, apples, carrots
Fruit cups
Juice boxes
Pasta
Peanut butter
Rice
Soup
Vegetables, canned
Fresh produce
"My kids love the different types of food MOW4Kids brings. The amount of food provided is always enough to get us by for that week and every single item is put to use. I also love the fresh fruits and vegetables I receive- they are always so fresh! You provide my kids the exact nutrients they need. I am relieved I don't have to worry how my family will eat this week or next because I know MOW4Kids will be here and whatever they bring will be enough for my family." – Bianca, MOW4Kids parent.
---
"Thank you, delivering Meals On Wheels was a lot of fun. The families were very happy to see me and especially happy to receive the food." – Patty, MOW4Kids Volunteer
VOLUNTEER
Help us changes lives, by delivering one meal at a time. Volunteers are essential in providing care and compassion to kids in need of nutrition assistance. As a volunteer, you can: help kids receive a nutritious meal in their home when school is closed, brighten the days of those you deliver to, and work directly with your community by making a difference!
We rely on at least 150 volunteers each week to assist with packing over 500 bags of food and delivering nutritious meals to our young neighbors and their families. With the help of compassionate and dedicated volunteers, we are able to serve many more children in need of meal assistance.
Volunteer tasks include: 1) packing bags of food; 2) driving own vehicle or riding on school bus to deliver to 10-25 households; and 3) riding along on buses to assist with delivering meals 4) picking up boxes from supermarkets and transporting to sites. A route takes about an 1-2 hours to complete.
All volunteers must: 1) have a valid drivers license if they are driving a bus; 2) pass a background check – volunteers with level 2 background checks due to their profession as a teacher, school bus driver, etc. are encouraged to apply, 3) be able to stand, and/or walk for up to 3 hours; be able to lift and carry up to 20 lbs. Some positions are more physical than others and require being able to lift 40 lbs.
---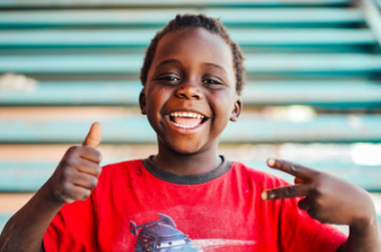 DONATE
Meals On Wheels for Kids Tampa Bay relies on the community to help support its mission of providing nutritious meals to our young neighbors. Your donation will help provide nutritious meals to kids, who rely on the school lunch program, when school is closed, and so much more. The kids we serve look forward to the volunteer visit and the guardians appreciate the safety check that come along with the meal delivery. Your support will enable us to nourish and enrich the lives of the kids we serve.
---
Thank you to our MOW4Kids Tampa Bay partners!