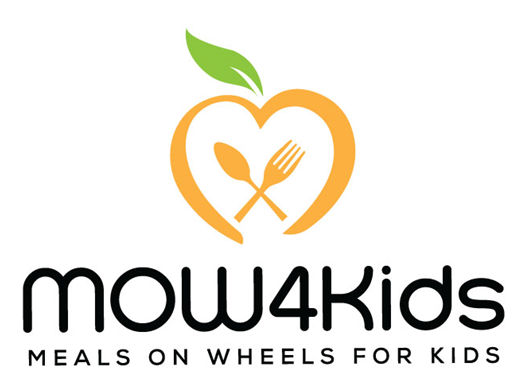 MEALS ON WHEELS FOR KIDS EXPANDS TO ATLANTA TO COMBAT FOOD INSECURITY FOR KIDS DURING SUMMER BREAK
Tampa Bay Network to End Hunger, a leader in hunger relief, research, and program development, has expanded its Meals On Wheels for Kids program to metro Atlanta starting June 23, 2021
Tampa Bay Network to End Hunger (TBNEH) has expanded its Meals On Wheels for Kids program (MOW4Kids) to the metro Atlanta, Georgia area in partnership with Feeding GA Families. The first MOW4Kids Atlanta delivery will occur on Wednesday, June 23, 2021, and will support the following zip codes in Fulton County: 30337, 30213, 30268, 30291, and 30349.
The Meals on Wheels for Kids program's mission is to provide nutritious food delivered to the homes of children and their families that rely on receiving food at school during the calendar year. The program provides meals, shelf-stable groceries, including produce, as resources allow. Eligible households may apply to receive MOW4Kids Atlanta at www.feedinggafamilies.org/mowk.
"Millions of kids go hungry in the United States without school lunches when they are on break for the summer. When the pandemic struck and schools shut down, the problem became even greater," said Caitlyn Peacock, Executive Director of TBNEH. "Meals On Wheels for Kids brings food to the homes of those children who are unable to get to school meal distribution sites because of transportation issues, poor health, family circumstances, and more. As a result, we have seen children experience increased overall nutrition, food security, and a sense of belonging and connection from our delivery volunteers. We are honored to expand our support into the Atlanta metro area to help those in need."
Through innovative collaborations and partnerships, MOW4Kids has significantly reduced childhood hunger in Tampa Bay. Since its inception, TBNEH's unique Meals on Wheels for Kids program has delivered over eight hundred thousand meals to families with children in Hillsborough, Pasco, and Pinellas counties.
CALL FOR VOLUNTEERS:
Atlanta volunteers are needed each week to help pack food boxes at 2514 W Point Ave, Atlanta, GA 30337. Volunteers with level 2 background checks are needed to help deliver Meals On Wheels for Kids on Wednesdays in this area starting at 12:30 pm. Volunteers drive their vehicles to deliver shelf-stable boxes of food and meal packs to children and families. Routes take about 60 minutes to complete.
COMMUNITY EXPANSION PROGRAMS:
TBNEH is currently accepting new applications. Schools and community organizations can access the MOW4Kids RFP and Partner Application at www.mow4kids.com. Organizations interested in launching community programs within the eastern United States that deliver nutritious meals to transportation-disadvantaged and homebound families with children are encouraged to apply to support their communities.
ABOUT TAMPA BAY NETWORK TO END HUNGER:
Tampa Bay Network to End Hunger (TBNEH) is committed to ending Hunger in Tampa Bay by bringing people together to find solutions that eliminate barriers, increase access and knowledge, and expand the amount of nutritious food available. TBNEH has over 350 members and serves Florida's Hillsborough, Pasco, and Pinellas counties through its original programs like Meals On Wheels for Kids and Waste No Food Tampa Bay. TBNEH is a 501(c)3 non-profit agency and relies on community support. For more information, please visit www.NetworktoEndHunger.org.
ABOUT FEEDING GA FAMILIES:
Feeding GA Families (FGF) is a 501(c)3 state-licensed non-profit food pantry and community services agency aimed at combating food insecurity in our communities with the assistance of farmers, food banks, grocery stores, small businesses, corporate donors and sponsorships, and volunteers. Founded in 2010, FGF has expanded from feeding the homeless in Atlanta to providing cooked community meals to hosting two weekly food pantries for those in need. FGF is a resource that the food insecure can utilize during their time(s) of need. Our services are provided with no questions asked. Our purpose is to aid those in need, when they are in need, without restrictions to residency, prior income, or family size. Learn more at www.feedinggafamilies.org.
Media Contact:
Tampa Bay Network to End Hunger
Karen Varga-Sinka
Karen.Varga-Sinka@networktoendhunger.org