Dr. Sharon Austin

Bio

During her professional career she has had the opportunity to speak, teach and preach throughout the United States and abroad, across denominational lines and throughout the college and university community. In 1981 she made history as the first woman ordained (licensed in 1980) in the 95-year history of Ebenezer Baptist Church, Atlanta, GA., home church and former pastorate of The Reverend Dr. Martin Luther King, Jr. In 1984 she became the first woman to serve on the staff of that church under the pastorate of the Rev. Dr. Joseph L. Roberts, Jr. She has been honored by sorority chapters and civic organizations, including a day named in her honor in the city of Atlanta, GA. She has been honored by sorority chapters and civic organizations, including a day named in her honor in the city of Atlanta, GA. She holds degrees from Berry College, Mt. Berry, GA, Candler School of Theology, Emory University, Atlanta, GA and Barry University, Miami, FL. After moving to Florida in 1995 and since joining the Florida Conference of the United Methodist Church in 1997, Dr. Austin has served three congregations. Again, breaking new ground, Dr. Austin has been the first woman and the first African-American to serve all three congregations. Her leadership, ministry and preaching are well-known and implemented in the Florida Conference. In 2008 Dr. Austin was appointed to serve as District Superintendent of the South Central District by Bishop Timothy Whitaker (ret.). In 2013, Bishop, Kenneth Carter, appointed her to serve as Director of Connectional Ministries for the FL Conference, later expanding the role to include Justice Ministries. She also serves as Interim Co-District Superintendent for the Gulf Central District and will continue in this role until the end of 2021. She has served or serves on the SEJ Committee on Investigation and the Committee on Coordination and Accountability, Secretary of the General Board of Discipleship and the General Board of Church and Society, the convener of the SEJ DCMs and Treasurer of the Association of Directors of Connectional Ministry. She is honored to serve as the FL Conference Episcopal nominee. She and her husband Michael will celebrate 44 years of marriage this fall and they are the proud parents of four children, young adult children, Erin, Nicholas (Nerli), Genise and Desiree, and one grandchild, Collin, and another grandchild due in December.
Cortney Beth Szafran

Bio

Cortney Beth Szafran is a food system advocate. She believes that food is the key to fixing every issue facing our communities. Her advocacy goal is to foster an agroecological food system that provides dignity to all inhabitants through shaping government policy. Food has encompassed Cortney's entire life, beginning in her childhood, where her family grew their food and cooked always. After graduating from USF St. Pete, she began unearthing her advocacy path at a community Think & Do tank in Orlando: the Hive by Ideas for US. During her time there, she realized environmental law was her path. This carried her to Vermont Law School. During her first year, she attended a meeting of the Food & Agriculture Law Society. In this room of people confronting damaged systems with incredible optimism, she discovered her passion: food systems. After a year in Vermont, she awoke with the desire to work for and with her community, bringing her back to Florida, where she completed her law degree this past May 2021. During her time in law school, she was the Food System Policy Analyst for the Tampa Bay Network to End Hunger. In this role, she conceptualized, researched, and authored Local Food System Policy Analyses for shaping policy and informing strategic plans for counties and municipalities in the Tampa Bay area. Currently, Cortney is a Researcher for the Florida Food Policy Council. For the Council, she is working on multiple projects, including researching and co-authoring a Florida Food Policy Toolkit, to be used by those wanting to understand or advocate for food policy. Other experiences shaping Cortney's view include, interning for the American Civil Liberties Union of Florida and a Federal Magistrate Judge at the United States District Court: Middle District of Florida, and working in the food service industry for eight years. All of these experiences have culminated into Cortney's understanding that agroecological food systems are life giving: they cultivate community, careers, environmental regeneration, and of course food; great food paired with great people can change the world.
Nancy Brumbaugh

VP of Food Services
Second Harvest Food Bank of Central Florida
411 Mercy Drive
Orlando, FL 32805
Bio

Professional Background (social enterprise, foodservice operations, workforce development, etc.): Nancy has a diverse business background including General Manager for Restaurants, Manager at Albertson's Grocery and Central Kitchen Supervisor for Orange County Public Schools. Nancy Brumbaugh is currently the Vice President of Food Service for Second Harvest Food Bank of Central Florida. Her duties include overseeing the Culinary Training Program where her team of Chef Instructors have helped over 380 men and women become self-sufficient through education and job placement in the culinary trade. Nancy also leads the Catering for Good Department, which offers the community beautiful venue rental and delicious food prepared by award winning chefs. The summer of 2015 Nancy rolled out the "Plates of Plenty" production kitchen producing over 122,000 meals for the Summer Food Service Program and currently oversees the production of 4.73 million meals a year for our Disaster relief, CCFP, Private Schools and AMP customers. In the fall of 2018 Nancy launched A Spoon Full of Hope retail product line that features local honey, soup and cookies. These products can be found in over 45 location throughout central Florida. Prior to working at Second Harvest, Nancy was the Central Kitchen Supervisor for Ocoee High School where her team prepared over 5,000 meals daily distributed to fifteen schools, in addition to serving the 4,500 students at Ocoee High School. Nancy's experience in large food service production has paved the way for Second Harvest to partner with the Red Cross to help provide meals to people in need during major disasters that devastate Central Florida. She has received numerous awards including the National Dairy Council Award for Breakfast Innovation, Presidents Award, and Nutrition Award & Smart Start Awards. Nancy served as State Secretary/Treasurer for the Florida School Nutrition Association and was the State Scholarships & Awards Chair for Florida School Nutrition Association for 2 years.
Arely Lozano Cantu

Bio

Arely B. Lozano Cantu is Director of Health Access and Livability at UHP and possesses over 9 years of experience in community organizing, grass-roots and community-based approaches in education and research, management and development, community health, and in programming support and solutions. Arely holds a strong passion for amplifying people's voices and building, developing, and supporting strategic and impactful collective action towards food, health and economic justice and opportunities for all. Arely holds a B.A. in Psychology and a M.A. in Women, Gender, and Sexuality Studies, is fluently bilingual, leads UHP' Food Access, Security and Justice work, and guides and supports the implementation of the Community Liaison Framework for the organization.
Richa Bisht
Medical Student, USF Morsani College of Medicine

Bio

Richa Bisht is a third-year medical student at the USF Morsani College of Medicine who is passionate about improving access to healthcare. Richa has taught nutrition lessons for kids across Tampa for the past few years and most recently co-founded "WellFed Community," which hopes to empower families to adopt healthier eating habits through free cooking and nutrition lessons. She is also an executive board member for Tampa Bay Street Medicine and its Refugee Clinic, which provides free medical care to local homeless and refugee populations.
Dell deChant
Board Member of the Florida Food Policy Council
Associate Chair of the Department of Religious Studies at the University of South Florida
Bio

Dell deChant is the Associate Chair of the Department of Religious Studies at the University of South Florida. He is a Master Instructor and has served at USF since 1986. The author of three books, over 30 articles in professional publications, and chapters in twelve books, deChant's specialization is religion and contemporary cultures. His current research focuses on religious, literary, and ecological expressions of Agrarianism as they manifest in American popular culture. deChant is Chair of the Environmental Committee of the City of New Port Richey, Convener of the USF Urban Food Sovereignty Group, founding member of the Food Policy Council of Pasco County, member of the Florida Food Policy Council and the Board of Directors of Ecology Florida.
Jeremy Everett
Founder and Executive Director, Baylor Collaborative on Hunger and Poverty
Bio

Jeremy Everett is the founder and executive director of the Baylor Collaborative on Hunger and Poverty. The Collaborative integrates research and practice through projects such as: the Texas Hunger Initiative; the Research Fellows Program; the Global Hunger and Migration Project; the Theology, Ecology, and Food Justice Program; and the Hunger Data Lab. The Collaborative's seven regional offices- with nearly 100 staff, interns, and researchers, have assisted local community, state-based, and national efforts to increase hundreds of millions of additional meals through innovative, researched-based interventions. In Jeremy's tenure with the Collaborative, he has raised more than 250 million dollars to support faculty research, public service, and policy analysis. Prior to his appointment with the Baylor Collaborative, Jeremy worked for international and community development organizations as a teacher, religious leader, community organizer, and farmer. He frequently delivers presentations to congregations, non-profit organizations, universities, and the government sector about hunger and poverty. Jeremy earned a bachelor's degree from Samford University, a Master of Divinity from Baylor University, and finishing his doctorate at Duke Divinity School at Duke University. Jeremy is a Next Generation Fellow of the University of Texas LBJ School's Strauss Center for International Security and Law, an Affiliate with Temple University's Hope Center, a Senior Fellow with World Hunger Relief, Inc., and was appointed by U.S. Congress to serve on the National Commission on Hunger. He serves on various boards such as Bread for the World and the 2030 Collaborative. Jeremy is the author of I Was Hungry: Cultivating Common Ground to End an American Crisis, a contributing author in Food and Poverty: Food Insecurity and Food Sovereignty Among America's Poor (Vanderbilt University Press) and The End of Hunger: How Science, Religion, and Politics Can Work Together to Make Possible (InterVarsity Press). Jeremy is married to Amy Miley Everett. They have three sons: Lucas, Sam, and Wyatt.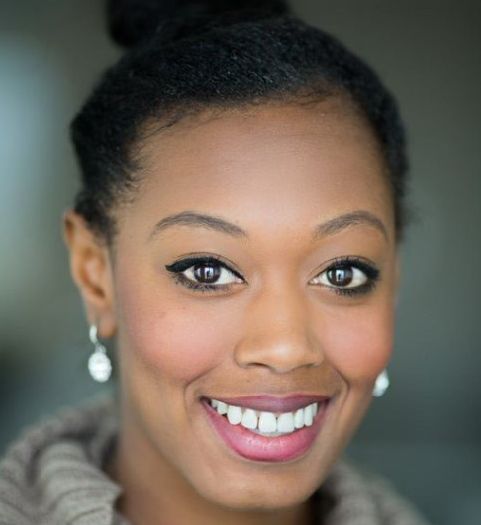 Marlysa Gamblin
Founder & Racial Equity Coach, GamblinConsults
Founder, Racial Equity & Hunger National Learning Network
Senior Domestic Policy Advisor, Bread for the World Institute
Bio

Marlysa D. Gamblin is the Domestic Advisor for Policy and Programs at Bread for the World Institute. Her expertise is providing research and analysis to end hunger and poverty among communities of color and women, with the intention of narrowing the racial and gender hunger and income divides. At Bread, Marlysa has designed the Racial Wealth Gap Learning Simulation, an interactive tool that helps people understand the connection between racial equity, hunger, income and wealth. In this role, she also staffed on the Advisory Council on Faith-Based and Neighborhood Partnerships during the Obama Administration, where she proposed key recommendations to the White House on race, justice, and poverty. Marlysa previously chaired the Economic Empowerment work for the NAACP DC Branch, where she helped to build capacity in the Black business and residential community in DC. Marlysa holds her Master in Public Policy from the Harvard Kennedy School of Government and a B.A. with honors from the University of California, Berkeley.
Erica Hall

Bio

Erica Hall, M.S. CED, MBA, ARM, has a multi-disciplinary background as a community economic development practitioner, community organizer, environmental justice advocate, Board member, Justice, Equity, Diversity, and Inclusion (JEDI) facilitator/trainer/consultant, and Senior Legal Professional with interests in intersectional environmentalism exploring the connection between sustainability, resiliency, food waste, climate change, food insecurity, the built form and placemaking, economic resilience, racial, social justice and equity, housing diversity, and affordability. Erica is currently the Board Chair/Executive Director of the Florida Food Policy Council; a statewide food policy council working to explore and address gaps in the food system in Florida. Erica is also Executive Committee Vice-Chair of the Suncoast Sierra Club, Co-Chair- Sierra Club Florida Chapter Equity, Diversity and Inclusion (EIJ) Committee, and a member of the Florida Department of Agriculture and Consumer Services (FDACS) Food Security Advisory Committee. Erica is active in the US Green Building Council (USGBC), American Planning Association, and other environmental, neighborhood revitalization groups working in urban agriculture, food advocacy and policy, community engagement, non-profit management, Board development, environmental justice, neighborhood revitalization, historic preservation, and community economic development at the Federal, State, and local levels in NYC, Los Angeles, Washington DC, Atlanta, and now throughout the State of Florida. Erica previously chaired a DC non-profit, Healthy Solutions, that worked with Community Supporting Agriculture (CSAs), Community Gardens, Brownfield Remediation, food insecurity, and urban agriculture. Erica previously served on the Board of Directors of Groundwork Anacostia River DC, a local non-profit that utilizes environmental restoration goals as a vehicle for community development. Erica is also a Senior Fellow of the Environmental Leadership Program, a dynamic network of 900 of the country's top emerging environmental and social change leaders. Erica was also selected as co-chair of the Host Committee for Greenbuild, the world's largest conference and expo dedicated to Green Building. As co-chair, she worked to connect and introduce the U.S. Green Building Council and Greenbuild to International Real Estate Management (IREM) and other real estate groups. The 2015 Greenbuild Host Committee, on which Erica served, has earned the President's Volunteer Service Award in 2016. She has participated in developing Food Policy Councils in NY, DC, VA, and MD and has been very active in the green building and environmental justice community in the DC area, using her platform to combine leadership and activism. As a JEDI facilitator and trainer, Erica is certified in justice, equity, diversity, and inclusion (JEDI) training for nonprofit staff, board members and volunteers conducted by the Northern Illinois Center for Nonprofit Excellence (NICNE) in partnership with United Way of Northwest Illinois (UWNI) and United Way of Rock River Valley (UWRRV). Erica also completed the Diversity, Equity and Inclusion in the Workplace Certificate offered by University of South Florida, Muma College of Business. Erica is also certified by the Food Systems Leadership Network's Facilitating for Racial Justice Work (FFRJW) delivered by the Interaction Institute for Social Change (IISC) which strengthens capacity for facilitating conversations and actions that advance racial equity. Erica is also trained as a small group facilitator by the Organizational Change for Racial Justice (OCRJ) delivered by IISC. Erica is a graduate of the Florida State University (FSU) School of Business, the Jim Moran Institute for Global Entrepreneurship, Non-Profit Executive Management Program. She is also an alumni of Women on the Run, a non-partisan 6-week campaign training and mentorship program and has also completed the National Democratic Training Committee (NDTC) Northeastern Regional Bootcamp. She has also completed the Climate Candidate Accelerator Program, a workshop with fellow climate champions across the United States, speakers, and trainers. Erica is also a cohort of the Climate Advocacy Lab which helps climate and clean energy advocates, organizers, funders, social scientists, data experts, and others save time, money, and energy by centralizing and transferring knowledge created by the climate community by using evidence, including social science research, data and analytics, field experiments, case studies, and campaign lessons learned to help climate advocates in every part of the U.S. run smarter public engagement campaigns. She is also a member of the 2020-2021 Global Solutions Lab cohort which utilizes resources to advocates from around the world to be briefed by UN experts (from UN Habitat, UN Development Program, UN Environmental Program, UNESCO, UNICEF, WHO and other UN agencies) to develop comprehensive strategies for solving some of the world's most critical problems, and then present their work at the UN. Finally, Erica was selected as a member of the first cohort of the 2021 Civics and Environmental Education (CEE) Change Fellowship Program, which is the North American Association for Environmental Education (NAAEE's) newest initiative to support leadership and innovation in civics and environmental education across the country and brings together a diverse and inspiring cadre of formal and nonformal educators and community leaders working to address today's complex environmental and social concerns at the local, state, and national levels. The fellowship program is a partnership with US EPA and the Cedar Tree Foundation to help strengthen environmental education and civic engagement. Currently living in St. Petersburg, FL, Erica stays busy on several projects, including advising and working with the St. Petersburg League of Women Voters and the City of St. Petersburg on the development of a Food Policy Council for the City of St. Petersburg. Erica previously served as a workgroup member of the Grow Smarter Strategy, a comprehensive, integrated, data-driven community plan to enhance St. Petersburg's competitive position and provide quality, diverse economic growth. As a member of the Ad Hoc Committee of the Enoch Davis/St. Pete Youth Farm, Erica helped to define the mission statement for the project, helped guide project direction, while producing some broad actions needed to implement the project.
Craig Gundersen

Bio

Craig Gundersen is the Snee Family Endowed Chair at the Baylor Collaborative on Hunger and Poverty (BCHP) and a Professor in the Department of Economics at Baylor University. He is also on the Technical Advisory Group for Feeding America, the lead researcher on Feeding America's Map the Meal Gap project, the Managing Editor for Applied Economic Perspectives and Policy, a Round Table Fellow of the Farm Foundation, and a Faculty Affiliate of the Wilson Sheehan Lab for Economic Opportunities (LEO) at the University of Notre Dame. His research concentrates on the causes and consequences of food insecurity and on the evaluation of food assistance programs, with an emphasis on SNAP.
Cindy Huddleston
Bio

Cindy is an attorney with over 35 years of experience advocating to strengthen public assistance programs for low-income Floridians. Before joining FPI, she worked at Florida Legal Services and Legal Services of Greater Miami, where she represented indigent clients to maximize access to programs that provide work supports, such as the Supplemental Nutrition Assistance Program (SNAP), Reemployment Assistance (RA) and Temporary Assistance for Needy Families (TANF). Cindy has extensive experience as an advocate and lobbyist for policies that promote financial security for all Floridians. Cindy received her B.A. from the University of Tennessee and her J.D. from Case Western Reserve University. She focuses on safety net programs for low-income Floridians.
Kim Johnson
President/CEO
Bio

Kim has spent the last 30 years of her life working on the frontlines of underserved communities in central Florida, helping to improve the lives of children and families. Kim's professional experience includes management, program development, training, teaching, grant writing, and community engagement in social service, schools, university, and nonprofit settings. It was when she began managing the Callahan Neighborhood Center in 2007 where her love of anti-hunger work began. She served on the board of Florida Impact for two years and then worked as their Central Florida Program Coordinator from 2010 until 2017. During that time, she also served on the board of Central Florida Second Harvest Food Bank. Kim then moved on to work for Orange County Public Schools Food and Nutrition Services as their grants, nutrition, education, and community programs manager until she re-joined Florida Impact as President/CEO in January 2021. Kim was born and raised in Great Neck, New York, and she received her Bachelor's of Social Work and Master's of Social Work from Adelphi University. Kim is married to Langston Johnson and the proud mother of three amazing daughters, Robyn, Renee, and Ryanna. She is a member of Mt. Pleasant Missionary Baptist Church in Orlando and a proud member of her beloved sorority Alpha Kappa Alpha, Inc. She loves to exercise, roller skate, and spend time with her family.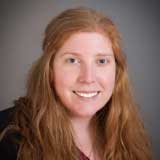 Caitlyn Peacock
Executive Director, Tampa Bay Network To End Hunger
Bio

Caitlyn Peacock is the Executive Director of Tampa Bay Network to End Hunger. She is responsible for facilitating the mission of TBNEH, one of the largest non-profit anti- hunger, membership organizations in Florida, by fostering relationships with over 400 members and community organizations around food insecurity, hunger, and food systems, building the capacity within communities to provide food security related services, and promoting access to healthy food in Tampa Bay. She has developed and enhanced many programs to increase food security in Tampa Bay, including Waste No Food Tampa Bay, Local Food Policy Analysis, Gardens to Go, Next Stop Produce, Meals on Wheels St. Petersburg, and Meals on Wheels for Kids. Cait also administers the Emergency Food and Shelter Program (EFSP) for Hillsborough and Pinellas County and oversees the Hunger Gap Map, a premier interactive meal gap map tracker, that is accessed by agencies all over the Tampa Bay area to inform their mission and program growth. Caitlyn has developed and helped launch Programs to end hunger all over the State of Florida and most recently has created and expanded the Meals on Wheels for Kids program – a home delivered meal program for kids while not in school – nationally. She has also created and helps lead the MOW4Kids National Collaborative focusing on advocating for MOW4Kids Act as a demonstration project. She also organizes the annual TBNEH Sunshine Summit to End Hunger, an international conference, bringing together stakeholders from around the world to discuss best practices on how to solve hunger at the local level. Cait has presented in numerous professional and academic settings and is helping lead several research initiatives to further reduce food insecurity, working with the Gretchen Swanson Center for Nutrition to enhance the definition of "food insecurity", partnering with FL Impact to conduct focus groups to improve federal nutrition programs, and continuing the partnership with the National Academy of Nutrition and Dietetics to evaluate direct service programs. She is an active member of the Pasco County Food Policy Advisory Council, Humana Bold Goal 20/20, the Older Adult Food Insecurity Committee, and the Tampa Bay Health Advisory Board, and recently appointed to the Florida Department of Agriculture and Consumer Sciences Food Security Advisory Council. Before devoting her full time to TBNEH, Cait owned her own company, Next Stop Produce. NSP was one of the first mobile produce trucks in Tampa Bay to serve low- income individuals and food desert neighborhoods. Cait lives in New Tampa, with her husband and son. She enjoys traveling to the mountains in Georgia, gardening, and cooking with her family.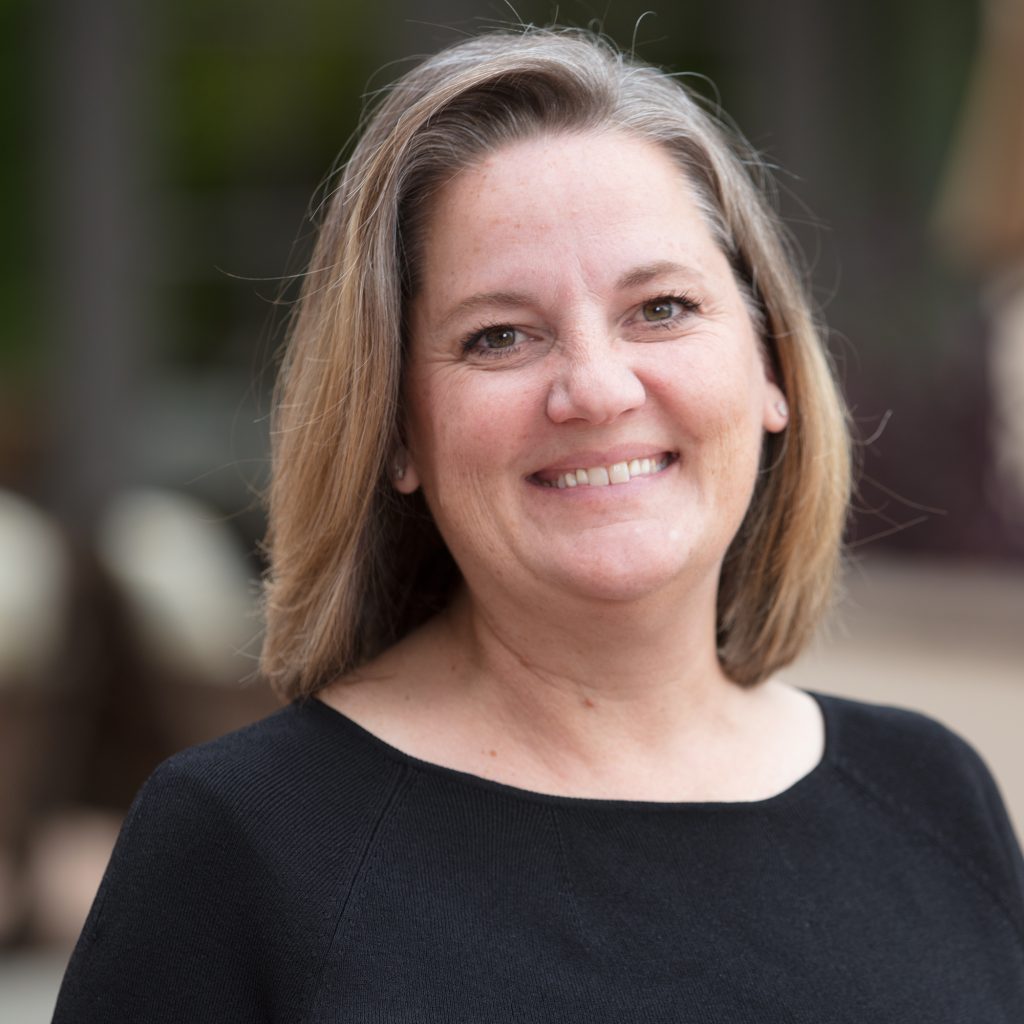 Eleanor Saunders
Executive Director of the Emergency Care Help Organization, ECHO
Bio

Eleanor Saunders is the Executive Director of the Emergency Care Help Organization (ECHO) in Brandon, FL. Eleanor is a passionate social entrepreneur. She has pioneered a souvenir shop in Honduras, a self-sustaining community garden in Brandon, and a revenue producing café at Bay Life Church. Since joining ECHO in 2015, the organization has launched three social enterprises: ECHO Handmade, ECHO T's, and ECHO Thrift. She has both won and judged the annual Social Ventures pitch competition. She is a graduate of the Goldman Sachs 10,000 small businesses, as well as the Inner City Capital Connections entrepreneurship program. She resides with her husband and the cutest dog ever in Brandon, Florida.
Chelle Stringer PH.D.
President of Dr. Chelle LTD
Bio

Chelle Stringer, Ph.D. helps businesses, both for-profit and nonprofit, improve their outcomes by increasing employee engagement and maintaining the organization's focus on the right things at the right time. Through her disarming approach, Chelle creates a space where clients get real about their why, what, and how so they get the results they need. Chelle has applied her passion and experience to help clients improve their outcomes and achieve results for organizations such as The New Mexico Cancer Council, City of Albuquerque Animal Welfare, New Mexico Healthier Weight Council, New Mexico Leadership Excel-erator, Albuquerque-Bernalillo County-US Region 6 Environmental Health Department, Albuquerque-Bernalillo County Air Quality Coalition, Family and Community Services of Albuquerque, Bernalillo County Community Recreation and Education, New Mexico Health and Social Service Centers, Albuquerque Homelessness Initiative, and Albuquerque and Bernalillo County Senior Services. She earned her doctorate in Organizational Development from The University of New Mexico. Chelle's dissertation, The Relationship Between Strategic Alignment, Meaningful Work, and Employee Engagement, explored the contributing factors to employee productivity and engagement and their overall impact on an organization's performance. Chelle continues to apply her research to her work and share her experiences through publications and presentations. Increase Your Organization's Impact by Getting Real About Your Why, What, and How – Rethinking Strategic Planning Presenter: Chelle Stringer, Dr Chelle Ltd Too often strategic planning is a cumbersome exercise with little benefit for a lot of work. A strategic plan can be so much more than a pristine document that rarely leaves the shelf; it can be a powerful tool to help people work toward the same results and understand how important their individual roles are to the larger team or organization. Chelle will show you how to simplify the strategic planning processes and provide an approach anyone can use to help their team or organization stay focused and engaged.
Micheal J. Wilson
Bio

Michael J. Wilson joined Maryland Hunger Solutions in July 2013 as Director. In this role, he is helping to lead Maryland's premier hunger advocacy, education, and outreach organization as it works to end hunger and improve the nutrition, health, economic security, and well-being of low-income families in Maryland. Michael serves is Member of the Maryland State Food Resilience Council, the Metropolitan Washington Council of Government's Food Agriculture Regional Member Ad-Hoc Advisory Committee, and also serves as the Chair of the Board of the Montgomery County Food Council. For more than three decades, Michael has been a leading advocate for economic and social justice. He worked on Capitol Hill as a legislative and press assistant and served in numerous positions at the U.S. Department of Labor, culminating as Chief of staff in the Employment Standards Administration where he coordinated legislative, regulatory, communications, and policy development. Michael also was an international officer and director at the United Food and Commercial Workers International Union where he headed the legislative and political department and led the union's efforts in food policy and worker advocacy. Michael served as a FRAC Board Member for more than a decade, as well as a Board Member for the Consumer Federation of America and Americans for Democratic Action. Michael lives, works and votes in Baltimore, Maryland.
Sandi Vidal
Vice President of Community Strategies and Initiatives for the Central Florida Foundation
Bio

Sandi Vidal is just a girl trying to change the world one day at a time. She serves as the Vice President of Community Strategies and Initiatives for the Central Florida Foundation. Within her role at the Foundation, Sandi works on a variety of initiatives including Sustainable Development Goals (Thrive), Homelessness, Disaster Response, Social Justice, and is the Staff Liaison for the 100 Women Strong Giving Circle. Sandi is the immediate past chair of the League of Women Voters of Orange County. She has volunteered since she was 16 starting at the VA Hospital in Miami in her father's clinic helping to record information for research trials, and has served on several boards. Sandi currently serves on Mayor Dyer's Multicultural Advisory Board and is a Fellow for GEEO at the University of Central Florida focused on sustainability. A graduate of the University of Miami school of Business, Sandi has a degree in Business Administration and she is a die-hard Cane in a house full of Noles. She has over 14 years of nonprofit leadership and over 20 years of Business Management experience. Sandi has a passion for public speaking, advocating for solutions to hunger poverty, and social justice. She occasionally writes about issues that interest her and has a blog called Upstream Swimmer. She has been married 31 years to her wonderful husband Eddie and has 3 amazing grown kids, and 2 cats, and a bunch of grand animals. When she is not working, you will find her at the beach, traveling, or planning her next adventure.
Ellen Vollinger
Bio

Michael J. Wilson joined Maryland Hunger Solutions in July 2013 as Director. In this role, he is helping to lead Maryland's premier hunger advocacy, education, and outreach organization as it works to end hunger and improve the nutrition, health, economic security, and well-being of low-income families in Maryland. Michael serves is Member of the Maryland State Food Resilience Council, the Metropolitan Washington Council of Government's Food Agriculture Regional Member Ad-Hoc Advisory Committee, and also serves as the Chair of the Board of the Montgomery County Food Council. For more than three decades, Michael has been a leading advocate for economic and social justice. He worked on Capitol Hill as a legislative and press assistant and served in numerous positions at the U.S. Department of Labor, culminating as Chief of staff in the Employment Standards Administration where he coordinated legislative, regulatory, communications, and policy development. Michael also was an international officer and director at the United Food and Commercial Workers International Union where he headed the legislative and political department and led the union's efforts in food policy and worker advocacy. Michael served as a FRAC Board Member for more than a decade, as well as a Board Member for the Consumer Federation of America and Americans for Democratic Action. Michael lives, works and votes in Baltimore, Maryland.
Mark Adler
Executive Director
Meals on Wheels South Florida
Bio

Mark has been a part of the Meals on Wheels team has been Executive Director of Meals on Wheels South Florida for 11 years and has served as President of the State Association, Meals on Wheels Florida, for 6 years. He has served as Secretary of the Board of the South Florida Hunger Coalition for 10 years and on the Florida Aging Service Provider Board for 3 years. He has a Masters Degree in Public Health administration and brings his 30+ years' experience in a non-profit management to Meals on Wheels South Florida's mission to end hunger across all ages with kindness, dignity and compassion.
Steve King
EXECUTIVE DIRECTOR
MEALS ON WHEELS OF TAMPA
Bio

Steve King has been the Executive Director for Meals On Wheels of Tampa – caring for the homebound and seniors of the Greater Tampa area – since 2006. In addition, he is the past president of Meals on Wheels of Florida, a founding member of the Tampa Bay Network to End Hunger, and has served on numerous community committees, networks, and Boards addressing the issues of food insecurity and hunger for the disabled and elderly.
Jane Walker
Bio

Jane Trocheck Walker has worked with the poor and disenfranchised for more than 35 years. She has been a strong voice and advocate on many issues regarding basic human needs. Her heart is in the grassroots sector "where people and service are primary to the mission, there is flexibility in responding to current needs, where every day has a meaning, and every day what I do has a positive effect on someone's life." She is hands-on and continues to be involved in direct contact with the people Daystar is called to serve, as well as volunteering in the community. Jane has extensive experience working with volunteers and can't imagine a world without them. She has initiated and coordinated workshops, designed client-friendly pamphlets and resource books throughout the region. She has advocated at the local, state, and national levels for issues including hunger, poverty, transportation disadvantaged, Food Stamp reauthorization, welfare reform, and equal rights. She has been recognized by the National Conference of Christian and Jews, Pinellas County Coalition for the Homeless, Pinellas County Human Services Coalition, Grandparents Raising Grandchildren Support Group, and Gulfcoast Legal Services "Spirit of Justice" Award, among others.
Erica Hardison
Bio

Erica Hardison has worked in St. Petersburg for over 20 years to help develop sustainable change in many areas including food/agriculture, education, healthcare, and housing. She brings her foundational goal – making the lives of all people better through sustainable, cooperative and collaborative development – to every project. Presently she serves as the board president for One Community Grocery Co-op, a start-up cooperatively-owned grocery store in St. Pete's Southside neighborhood. Through her experience as an educator, a small business owner, and a community organizer – she has honed her natural ability to solve problems and think logically, creatively, and globally, while acting locally.
Anne Swerlick
Bio

Anne Swerlick has over 40 years of experience as a public interest attorney, advocating on health, economic and social justice issues. Since 2017 she has worked with the Florida Policy Institute (FPI) as a Senior Policy Analyst focusing on health care and safety net program policy. Anne received her B.A. from the University of Virginia and her J.D. from the University of Virginia School of Law.
Florence French
Bio

FLORENCE FRENCH FAGAN is the Florida state organizer with Bread for the World, a non-partisan, faith-based advocacy organization focused on ending hunger. French Fagan mobilizes people across Florida to advance equitable policies for reducing hunger. French organizes opportunities for community leaders and partners to collaborate, to share their experiences with local policy makers. She is passionate about helping people change their understanding of why poverty exists and discover ways to make a positive difference.
Arianne Corbett, R.D.
Consultant, No Kid Hungry Florida
Bio

Arianne Corbett is a Consultant for No Kid Hungry Florida with more than a decade of experience in food and nutrition policy, health promotion and advocacy. Arianne supports Share Our Strength's No Kid Hungry campaign in the Tampa Bay region and throughout South Florida on efforts to improve children's access to healthy, high-quality food in schools and community settings. Prior to forming her consulting company, she managed public health and nutrition advocacy efforts for the Center for Science in the Public Interest and School Nutrition Association. Arianne is a Registered Dietitian and holds a Bachelor of Science in Food Science and Human Nutrition from the University of Florida.
Eric Calloway
Bio

Eric graduated from the University of Texas with a Ph.D. in Nutrition with a behavioral focus. He is currently a Research Scientist at the Gretchen Swanson Center for Nutrition (GSCN), a non-profit nutrition research institute based in Omaha, NE. His primary research interests include investigating the relationship between socioeconomic/policy factors and dietary quality, food insecurity, and health disparities. Throughout his work at GSCN, he has studied and worked on a broad range of public health topics/projects including measurement development, program evaluation, federal food assistance programs, healthy food access/food insecurity, health disparities, community engagement, policy advocacy, and environmental justice.
Lisa Bell
Bio

Since 2017 Lisa Bell has led the Community Health Needs Assessment (CHNA) and Community Benefit work across the 15 hospitals in the BayCare Health System; the largest health system in the Tampa Bay region. Prior to being recruited into her position Lisa led similar work for SSM Health in Madison, WI. Madison presented unique opportunities for Lisa to hone her public health practice, work with the Population Health experts at the University of Wisconsin Population Health Institute, engage in state and local advocacy efforts to address health disparities and develop multidisciplinary collaborations to better drive health improvement through collective impact and community engagement. In her current role Lisa is responsible for fiscal oversight and impact of CHNA Implementation Plans in excess of $41m annually. Lisa is Co-Chair of the Florida Hospital Association Community Benefit Workgroup. She also provided primary leadership in the development of a four-county collaborative of hospitals and Department of Health partners; All4HealthFL Lisa held an Adjunct Faculty appointment at the University of Wisconsin School of Medicine and Public Health from 2008-2015 and since 2010 has held an Adjunct Faculty position with St. Petersburg College. Lisa received a Bachelor's Degree in Dental Hygiene; and a Master Degree in Public Health from A.T. Still University in Mesa, AZ graduating Summa Cum Laude and the first inductee into the University's Public Health Honor Society.
Kimberly Williams
Bio

Kimberly is an experienced public health leader with over 20 years of experience in both community and healthcare settings. She has a true passion for health equity and strives to empower communities to engage in healthy behaviors, make changes that reduce the risk of developing chronic diseases and other illnesses, and to improve access to health care services. Kimberly has worked to improve community health while serving in health education and program management roles in the Health Outcomes and Behavior Department at H. Lee Moffitt Cancer Center & Research Institute, Florida Department of Health, and Centers for Disease Control and Prevention. Kimberly currently serves in the role of Director of Community Benefit for AdventHealth West Florida Division where she works collaboratively with internal hospital teams and external community partners to strengthen the whole health of communities by responding to identified community needs with initiatives that address key social determinants of health and health equity. Kimberly has a Bachelor of Science in Biology from Florida Agricultural and Mechanical University, Tallahassee; a Master of Science in Public Health with a concentration in Health Promotion & Disease Prevention from Florida International University, Miami; and a Master of Science in Medical Sciences with a concentration in Women's Health from University of South Florida, Tampa. Kimberly enjoys spending time with her family and her favorite place for peace and serenity is at the beach.
THANK YOU TO OUR 2022 SPONSORS
PLATINUM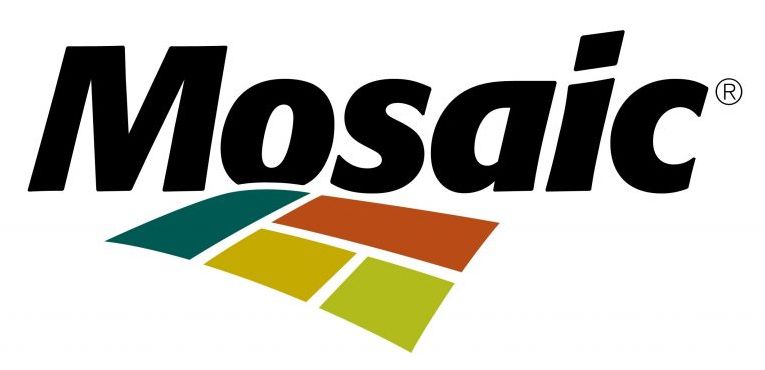 The Mosaic Company is one of the world's leading producers and marketers of concentrated phosphate and potash crop nutrients. Mosaic is a single-source provider of phosphate and potash fertilizers and feed ingredients for the global agriculture industry. More information on the company is available at www.mosaicco.com.
GOLD
About Seminole Hard Rock Hotel & Casino Tampa
Owned and operated by the Seminole Tribe of Florida, Seminole Hard Rock Hotel & Casino Tampa is one of the largest and most successful casinos in the world offering award-winning gaming, hospitality, and entertainment. The casino features nearly 5,000 of the hottest slot machines, 179 table games and a state-of-the-art Poker Room featuring 46 tables. Additionally, the property offers a smoke-free Mezzanine Level Casino. The hotel is AAA Four Diamond rated and the property proudly offers ten restaurants, including the upscale dining venues Council Oak Steaks & Seafood and The Rez Grill, as well as the new elegant Italian restaurant, Cipresso. Recent openings include a new hotel tower, an elevated arrival experience, the Hard Rock Event Center and Rock Spa® & Salon. The resort is located off I-4 at North Orient Road and Hillsborough Avenue, about 10 minutes east of downtown Tampa. For more information, please call 866-502-PLAY or visit us online and via Facebook, Twitter, Instagram and Pinterest.​