Keynote Speakers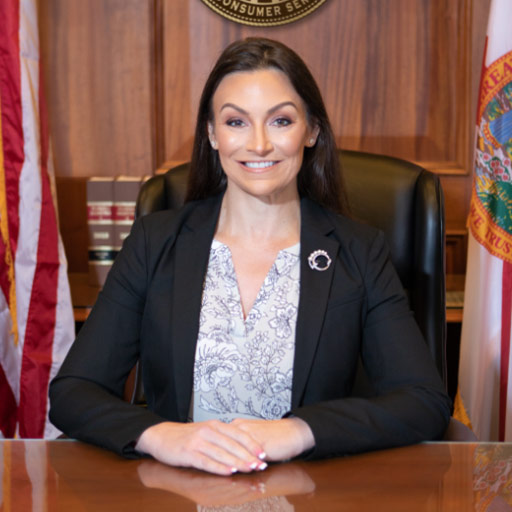 Nikki Fried
Florida Commissioner of Agriculture and Consumer Services
Bio

Born and raised in Miami, Commissioner Fried graduated from the University of Florida, where she received her bachelor's, master's and juris doctor degrees. While at the University of Florida, she served as student body president – the first woman to hold the position in nearly two decades. As an attorney, she was head of the Felony Division at the Alachua County Public Defender's Office and worked in private practice in South Florida, defending homeowners against foreclosure during the 2007-2008 housing crisis. Prior to being elected, Fried worked at law firms as a government consultant, advocating on behalf of clients before the Florida Legislature. In 2017, she formed her own firm to advocate in Tallahassee for at-risk children, the Broward County School Board, and for the expansion of patient access to medical marijuana. Throughout her career she has served with numerous organizations including the Young Lawyers Board of Governors, Chair of the Broward Days Board of Directors, Legal Needs of Children Bar Committee, LeRoy Collins Institute, Girl Scouts of Southeast Florida, University of Florida Governmental Relations Advisory Committee, University of Florida Board of Trustees, Florida's Children First, and others. Fried is a member of Florida Blue Key, the oldest and most prestigious leadership honorary in the state of Florida.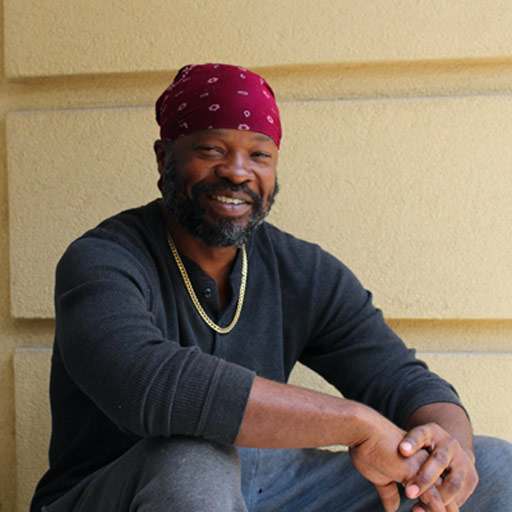 Jason B. Tartt, Sr
Co-Founder, Economic Development Greater East (EDGE)

Bio

Jason B. Tartt, Sr is an entrepreneur, farmer, business owner and community servant most passionate about exposing the fortune Appalachia possesses, to enrich our communities, families and build sustainable business opportunities for future generations. Jason is originally from the Vallscreek community in McDowell County, West Virginia and a graduate of Bluefield High School, in Bluefield, WV. In 2010 Tartt, Sr. returned to West Virginia with his family in tow after a military and Department of Defense contracting career. He has spent the better part of ten years working to understand, define and create awareness and education around the viability of agribusiness in the region. Tartt has been an ambassador for change, co-founding Economic Development Greater East (EDGE) and several other organizations to identify economic drivers and develop models around food and agriculture, clean energy, tourism and community health. He has developed training and experiential learning environments for budding food producers and future business owners. Recently, Jason was featured on CNN's United Shades of America, Season 7 Episode 2, Black in Appalachia. Jason expressed that his goal for this region of Appalachia is "Black excellence," and shared with host W. Kamau Bell and his audience the rich opportunities around agriculture and entrepreneurship.
Speakers
Chasman Barnes
Policy and Legislative Assistant, Florida Rights Restoration Coalition
Bio

Chasman Barnes is a native Floridian. He is a tale of two cities, having grown up in Eatonville, Florida-the oldest black municipality in the United States, established in 1887- in Catalina Park, and South Apopka in the Lake Opal Estates neighborhood. Chasman, like many young people in Central Florida, was drawn to the arts at a very young age. He is a trained pianist and has played for or led the worship of several churches in the Orlando area. He is a former child actor and entertainer for the Walt Disney World Company. He worked in Wireless Communications with his eyes on a bachelor's degree in Business. While climbing the ladder of success during his late teens, tragedy befell Chasman's life, causing him to be swept into the criminal legal system on one fateful night in January of 1999. Having been falsely accused and wrongly convicted, Chasman spent 20 years in prison. Though his story is long and arduous, it does not end there. By God's unthwarted purpose and unending grace, Chasman experienced great growth and development while inside prison walls and is continuing the work of pursuing divine calling by living as a man of influence in the nonprofit sector as a Policy and Legislative Assistant for the Florida Rights Restoration Coalition and as an Independent Advocate for Criminal and Social Justice Reform. As an advocate, Chasman is passionately pursuing real change in systems that cause people in general and returning citizens in particular to experience chronic poverty, economic disparity, disenfranchisement, discrimination, and a lack of participation in democracy. Chas is a well-sought-after speaker, panelist, and community organizer; particularly helping communities of faith understand their role in advocacy and civic engagement. Chasman Barnes is living every day on purpose, irrevocably convinced, "It is not the critic who counts; not the man who points out how the strong man stumbles, or where the doer of deeds could have done them better. The credit belongs to the man who is actually in the arena, whose face is marred by dust and sweat and blood; who strives valiantly; who errs, and comes short again and again, because there is no effort without error and shortcoming; but who does actually strive to do the deeds; who knows the great enthusiasms, the great devotions; who spends himself in a worthy cause; who at the best knows, in the end, the triumph of high achievement, and who at the worst, if he fails, at least fails while daring greatly, so that his place shall never be with those cold and timid souls who know neither victory nor defeat." -Theodore Roosevelt.
Dr. Christiane Barros-Adwell, MS, PhD
Co-Founder and President, WellFed-Community
Bio

As Research Coordinator and Chief Liaison Officer for foreign projects at the Research Center of Rio de Janeiro State, Dr. Adwell supervised research teams across many different areas during her 15-year career as an accomplished and published scientist within the private, public, non-profit, and university sectors. After earning her Masters and PhD in Animal Science, she leveraged her background in research to work in partnership with the World Bank on sustainable development programs in Brazil. Dr. Adwell later pursued her second Masters in Global Sustainability and Sustainable Business from the University of South Florida and Fundação Getulio Vargas. She continues to further her education as a United Nations SDG Advocate and studies food insecurity, sovereignty, and ESG (Environmental, Social, and Governance) leadership. As a Co-Founder and President of WellFed Community, Dr. Adwell's passion is to help build healthier communities through food education and sustainable practices, which is at the heart of WellFed's core mission.
Courtney Burt
Community Impact Director
American Heart Association
Bio

Courtney Burt, Community Impact Director for American Heart Association in Tampa Bay. She holds a Bachelor's degree in Public Health and a Master's in Jurisprudence in Healthcare Compliance, with over 20 years of experience in Public Health, Government Relations and Community Development. Through her work in Tampa Bay for AHA, she convenes and collaborates with trusted community partners on the implementation of AHA's proprietary initiatives and programming to address social determinants of health, create population-level, sustainable change and adopt policy, system and environmental changes that improve the health of Tampa Bay; ultimately making AHA's 2024 Impact Goal a reality: Every person deserves the opportunity for a full, healthy life. As champions for health equity, by 2024, the AHA will advance cardiovascular health for all including identifying and removing barriers to health care access and equality.
Richa Bisht
Co-Founder and Executive Board Member, WellFed Community
Bio

Richa Bisht is a fourth-year medical student at the University of South Florida Morsani College of Medicine who is passionate about improving access to healthcare. Richa has taught nutrition lessons for kids across Tampa for the past few years and subsequently co-founded WellFed Community, which empowers families to adopt healthier eating habits through free cooking and nutrition lessons. She is also an executive board member for Tampa Bay Street Medicine and its Refugee Clinic, which provides free medical care to local homeless and refugee populations.
Alison Grooms, MPH
Community Health Coordinator, AdventHealth
Bio

Alison Grooms is a Community Health Coordinator for AdventHealth's West Florida Division. Alison has a master's in public health from the University of South Florida and a bachelor's in science with a focus on Food Science and Human Nutrition from the University of Florida. In addition to working directly with the AdventHealth's Food is Health® program in her current position, Alison's former position as a Nutrition and Health Educator with UF/IFAS Extension allowed her to experience the program firsthand as one of the health educators who partnered with AdventHealth to deliver nutrition education to community members. Additionally, Alison is involved in Florida agriculture, as she works in helping her family's farming business. She also participates as a member of two food security boards across Hillsborough and Polk County to help address food insecurity issues.
Florence French Fagan
Senior Southeast Regional Organizer
Bread for the World
Bio

Florence French Fagan is the Senior Southeast Regional Organizer, with Bread for the World. Bread is a Christian advocacy organization urging U.S. decision makers to do all they can to pursue a world without hunger. Breads mission is to educate and equip people to advocate for policies and programs that can help end hunger in the U.S. and around the world. Bread knows hunger is solvable – but they can't do it alone. Bread works with churches, campuses, and other organizations to engage people in organized advocacy and urge members of Congress to pass legislation that will help end hunger. Breads bipartisan network of thousands of individual members, churches, and denominations is active in every congressional district in the country. Florence French Fagan mobilizes people across 12 states to advance equitable policies for reducing hunger. Florence French Fagan organizes opportunities for community leaders and partners to collaborate and to share their experiences with local policy makers. Florence French Fagan is passionate about helping people change their understanding of why poverty exists and discover ways to make a positive difference.
Robb Friedlander
Director of Advocacy, Swipe Out Hunger
Bio

Robb Friedlander is the Director of Advocacy at Swipe Out Hunger, where he drives forward national and local advocacy campaigns focused on ending student hunger through campus, regional, and national solutions. Robb's passion for organizing students for change began more than a decade ago and has extended into many different movements. From organizing disenfranchised communities for candidate campaigns, immigrant families for comprehensive immigration reform, or students for climate justice, he continues to believe in the power of grassroots movements to change our country. Before coming to Swipe Out Hunger, Robb served as the Advocacy Manager at Feeding America, where he organized and grew the advocacy power of our nation's more than 200 food banks. Robb is fired up and ready to go, to keep building the movement he knows will one-day end hunger in America. You can find Robb in Brooklyn, NY living with his wife, adorable dog KayCee, and all the craft beer he can drink.
Sergio Mata-Cisneros
Advocacy & Policy Analyst, Bread for the World
Bio

Sergio Mata-Cisneros is an Advocacy & Policy Analyst at Bread for the World. He analyzes legislation, advocates on Capitol Hill, and works closely with the Organizing and Government Relations department to develop Bread's legislative strategy. Prior to coming to Bread, he worked at the Friends Committee on National Legislation (FCNL), building its young adult network and advocacy throughout the country. Before joining FCNL, he worked as a Legislative Fellow at Somos Un Pueblo Unido in Santa Fe, NM, a community-based and immigrant-led organization that promotes worker and racial justice. Sergio attended Houghton University where he studied Political Theology.
Asheena Moses
Regional Project Coordinator, FL Impact to End Hunger
Bio

Asheena Moses joined the Florida Impact team in June 2021. She has ten years of experience in the field of food service, a Bachelor of Arts Degree in Culinary Arts and Food and Beverage Management from Le Cordon Bleu, and a Master's in Public Health with an emphasis on Nutrition from Liberty University. For the last four years, Asheena served as a Food and Nutrition Specialist with Orange County Public Schools. It was there she realized her purpose: to work in a capacity that allows her the opportunity to assist in improving the health of individuals in underserved communities. Asheena earned her Master's degree in May of 2021, graduating with honors . She is excited to carry out the mission of Florida Impact to End Hunger. In her spare time, Asheena enjoys painting and cooking.
Tammany McDaniel
Grants Administrator
Tampa Family Health Centers, Inc.
Bio

Tammany McDaniel is the Grants Administrator at Tampa Family Health Centers, Inc. Our Mission: Provide quality, caring, and accessible health care to a culturally diverse community. Our Grants Department researches, submits and reports on funding opportunities with the purpose of expanding our capacity to fulfill our Mission. We collaborate to increase opportunities that support our patients and the community.
Amber Nixon
Manager of Outreach and Advocacy
Florida Policy Institute
Bio

Amber moved to Florida in 2016 as an AmeriCorps VISTA, volunteering for a one-year service contract to build the capacity of a newly created financial coaching program. Later as a program manager with United Way Suncoast, she managed various initiatives across the Tampa Bay region including the tax assistance program (VITA), financial coaching, and matched savings for transportation, entrepreneurship, home ownership, and post-secondary education. Working with community members and volunteers on financial capability at the individual level motivated her to take an interest in removing barriers to economic opportunity and advocating for long-term change at the systemic level. As the current Manager of Outreach and Advocacy at Florida Policy Institute, Amber focuses on building authentic partnerships that will inform research and make the policy process more inclusive of the people most impacted. Personal experience and professional passion strengthen Amber's ability to use her skills to engage in work that prioritizes community empowerment and racial equity.
Alyssa Smith, MPH, CPH
Community Health Coordinator, AdventHealth
Bio

Alyssa Smith is a Community Health Coordinator for AdventHealth's West Florida Division. Alyssa has a master's in public health and a bachelor's in psychology, both from the University of South Florida. Her work at AdventHealth involves collaboration with diverse sectors of community partners to address local health issues. Current initiatives include the AdventHealth Food is Health® program to address food insecurity, Mental Health First Aid to educate community members on mental health support, and Hands-Only CPR to save lives in cardiac emergencies. Prior to her role with AdventHealth, Alyssa worked with the Florida Department of Health where she was responsible for community health assessment and improvement planning, employee wellness, health education, and quality improvement. In her spare time, Alyssa enjoys crafting, trying new recipes, and exploring the outdoors.
Mark Trujillo
Population Health Specialist Humana
Bio

Mark Trujillo, Population Health Specialist, Humana. Mark supports Humana's work to co-create solutions to address social determinants of health and the health-related social needs for our members and the Tampa Bay Community. He has been a member of the Tampa Bay Network to End Hunger since 2014 and has experience in multi-organization government-community partnerships reducing food insecurity and promoting more equitable Food Systems in Florida.
More information coming soon!
THANK YOU TO OUR 2022 SPONSORS
PLATINUM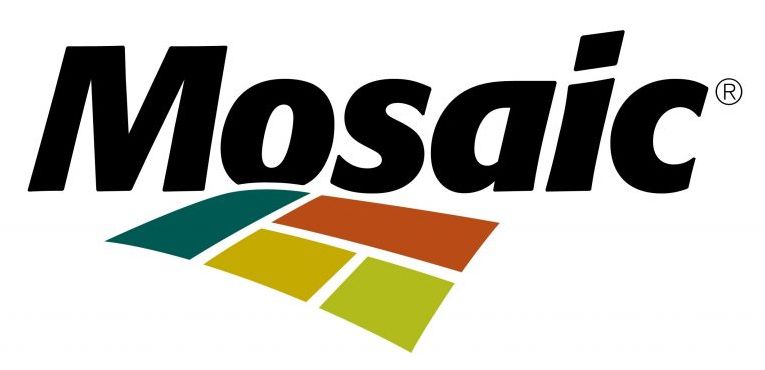 The Mosaic Company is one of the world's leading producers and marketers of concentrated phosphate and potash crop nutrients. Mosaic is a single-source provider of phosphate and potash fertilizers and feed ingredients for the global agriculture industry. More information on the company is available at www.mosaicco.com.
GOLD
About Seminole Hard Rock Hotel & Casino Tampa
Owned and operated by the Seminole Tribe of Florida, Seminole Hard Rock Hotel & Casino Tampa is one of the largest and most successful casinos in the world offering award-winning gaming, hospitality, and entertainment. The casino features nearly 5,000 of the hottest slot machines, 179 table games and a state-of-the-art Poker Room featuring 46 tables. Additionally, the property offers a smoke-free Mezzanine Level Casino. The hotel is AAA Four Diamond rated and the property proudly offers ten restaurants, including the upscale dining venues Council Oak Steaks & Seafood and The Rez Grill, as well as the new elegant Italian restaurant, Cipresso. Recent openings include a new hotel tower, an elevated arrival experience, the Hard Rock Event Center and Rock Spa® & Salon. The resort is located off I-4 at North Orient Road and Hillsborough Avenue, about 10 minutes east of downtown Tampa. For more information, please call 866-502-PLAY or visit us online and via Facebook, Twitter, Instagram and Pinterest.​

No Kid Hungry is a national campaign run by Share Our Strength, a nonprofit working to solve problems of hunger and poverty in the United States and around the world. After 25 years of successfully investing in local nonprofits and helping find the best approaches to eradicating poverty and hunger, Share Our Strength launched No Kid Hungry in 2010. Visit www.nokidhungry.org for more information.
Headquartered in Broward County, Sunshine Health is among the largest healthcare plans in Florida. Offering coordinated care and a network of support for its more than 2 million members, Sunshine Health is transforming the health of the community, one person at a time. Sunshine Health is a wholly owned subsidiary of Centene Corporation. Visit www.sunshinehealth.com for more information.