Mark Adler
Executive Director, Meals on Wheels South Florida
Bio

Mark has been a part of the Meals on Wheels team for 10 years, and has been Executive Director for 8 years. Mark has served as the President of Meals on Wheels Florida since 2015. He brings his 30+ years' experience in a broad and diverse background in non-profit management to the vision of ending hunger across all ages with kindness, dignity and compassion.

If you want a bit more…..

After receiving his Bachelor's Degree in International Relations at University of California, and his secondary degree in Political Science from L'Universite de Grenoble in France, Mark returned to San Diego for his Master's Degree in Public Health Administration. Throughout and after his academic experience, Mark continued his career in diverse roles in non-profit public health management serving as Senior Vice President of Planned Parenthood of South Palm Beach and Broward Counties, Regional Health Planner for the Peace Corps in Guyana, South America, and as Executive Director for Sunshine Social Services in South Florida.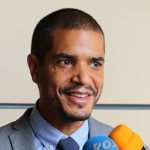 Jean-Martin Bauer
Director of the UN World Food Programme's office in the Republic of Congo
Bio

Jean-Martin Bauer is the Director of the UN World Food Programme's office in the Republic of Congo, were, over the past three years he has led the response to displacement, refugee arrivals and catastrophic flooding. Under his leadership, WFP Congo has also worked to bolster local food systems, including the neglected cassava value chain.

A-20 year UN veteran, Jean- Martin holds degrees from the London School of Economics and the Harvard Kennedy School. When they are not overseas, Jean-Martin, his spouse and 3 children live in a small town in West Virginia.
Shaina Bent
Chief Operations, St. Petersburg Free Clinic
Bio

Shaina Bent currently serves as Chief Operations of St. Petersburg Free Clinic. Shaina has established a reputation in her community as a prominent advocate in the fight against hunger. She is a proven leader and excels at bringing individual and groups together to find and implement solutions. Shaina is a non-profit expert with experience-filled years of team leadership, management, program development and expansion, relationship building, fundraising, and events. She possesses a unique background of training and experience in management, non-profits, and the legal field. Shaina attended Texas A&M University and earned her bachelor's degree in Business Administration before earning her J.D. at Washington University School of Law in St. Louis. She is licensed to practice law in Florida and before the Supreme Court of the United States. Shaina is driven by her desire to resolve the inequities and injustice that so many members in her community face. She believes that no person, especially no child, should go hungry and works tirelessly to find a solution to end hunger. Bent was selected as Chair of the Juvenile Welfare Board of Pinellas County's Childhood Hunger Initiative. Additionally, she has served as a member of the Board of Directors of Gulfcoast Legal Services since 2015, and served as President of their board from 2017-2019.
Richa Bisht
Medical Student, USF Morsani College of Medicine

Bio

Richa Bisht is a second-year medical student at the University of South Florida Morsani College of Medicine. For the past two years, she has worked with local community partners to teach youth from low-income backgrounds about nutrition, sustainability, and plant-based eating through a program called "Kids' Kitchen." She is passionate about community health and expanding access to healthcare for our most vulnerable populations.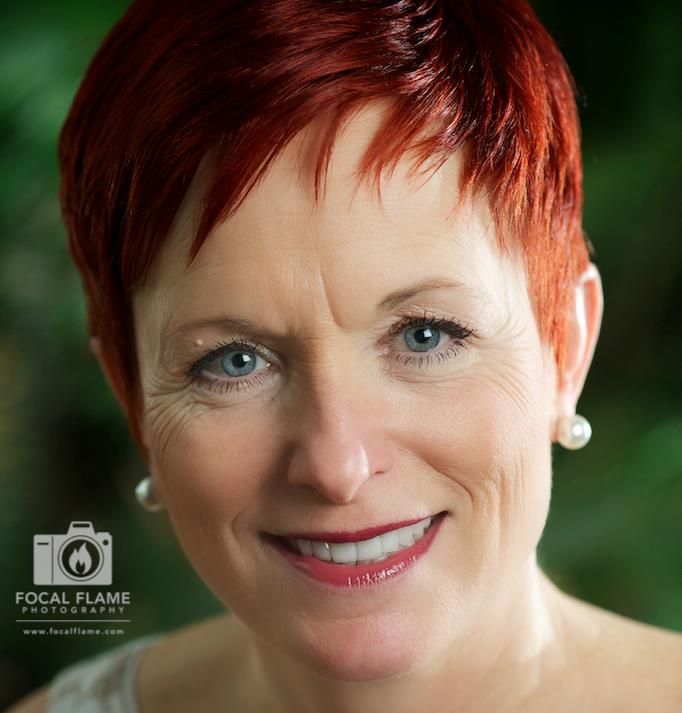 Lisa Bell RDH MPH
Manager Community Benefit, BayCare Health System
Bio

Lisa Bell leads the Community Health Needs Assessment (CHNA) and Community Benefit work across the 15 hospitals in the BayCare Health System; the largest health system in the Tampa Bay region. Prior to being recruited into her position Lisa led similar work for SSM Health in Madison, WI. Madison presented unique opportunities for Lisa to hone her public health practice, work with the Population Health experts at the University of Wisconsin Population Health Institute, engage in state and local advocacy efforts to address health disparities and develop multidisciplinary collaborations to better drive health improvement through collective impact and community engagement.

In her current role Lisa is responsible for fiscal oversight and impact of CHNA Implementation Plans in excess of $41m annually. Lisa is Co-Chair of the Florida Hospital Association Community Benefit Workgroup. She also provided primary leadership in the development of a four-county collaborative of hospitals and Department of Health partners; All4HealthFL Lisa held an Adjunct Faculty appointment at the University of Wisconsin School of Medicine and Public Health from 2008-2015 and since 2010 has held an Adjunct Faculty position with St. Petersburg College.

Lisa received a Bachelor's Degree in Dental Hygiene; and a Master Degree in Public Health from A.T. Still University in Mesa, AZ graduating Summa Cum Laude and the first inductee into the University's Public Health Honor Society.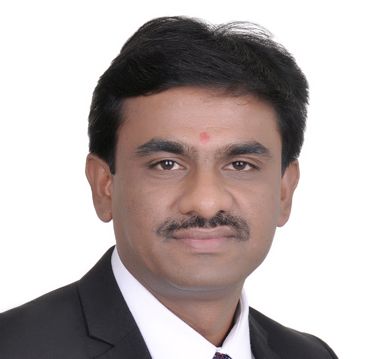 Dr. Shashikant Namdeorao Bhende
General Manager- Agronomy & K-Mag Product Management, Mosaic India Private Limited

Bio

Dr. Shashikant Namdeorao Bhende did his Bachelor's degree B.Sc. in 2000 and M.Sc. in 2002 from Dr. Panjabrao Deshmukh Agricultural University, Maharashtra, India. He did is Ph.D. from Mahatma Phule Agricultural University in 2006 and Post Graduate Diploma in Marketing from Symbiosis, Maharashtra, India in 2013. He started his career as the Soil Scientist from Soil Science & Agril. Chemistry, Mahatma Phule Agricultural University, Maharashtra in 2004. He has a rich and diverse experience of over 16 years across entire Agri value chain – from New Product Development, New Market Expansion, Strategic Planning, People Development to working in establishing downstream output linkages. Currently he is serving as General Manager- Agronomy & K-Mag Product Management in Mosaic India Private Limited, India since 2010. He is managing Mosaic India's Corporate Social Responsibility initiative, "Krishi Jyoti (Mosaic Village Project)" in Mewat area of Haryana & Rajasthan focusing on Agriculture, Water & Education in India. He was a Manager, Research and Development at Deepak Fertilizers and Petrochemicals Corporation Limited, Pune, India from 2006 to 2010. Worked extensively in West, North, Central & South India with deep insights of challenges and opportunities of Indian farmers and channel partners. Experience of working in global environment and good insights of agriculture ecosystem in USA, Canada, Brazil, Europe, Indonesia, Malaysia, Israel & Australia. Exceptional collaborator with skills of working in a cross functional environment ranging from sales & marketing to other support functions as commercial and risk management. He has presented 40+ papers in International/National/State level Seminar/Symposia. He has been the member of many National committees. He has been awarded as 'Presidential Award for Commercial Excellence' in The Mosaic Company and own many service awards during his career.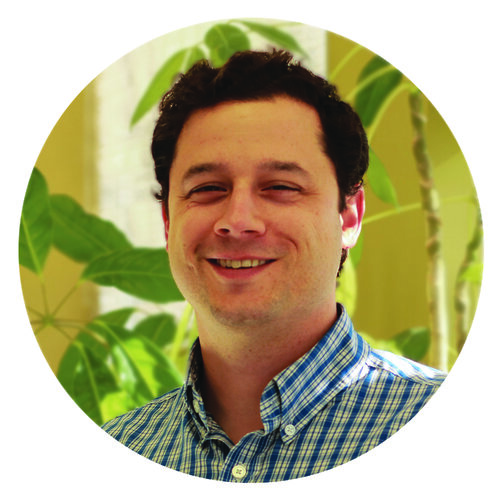 Eric Calloway PH.d., R.D.
Research Scientist, Gretchen Swanson Center for Nutrition
Bio

Eric graduated from the University of Texas with a Ph.D. in Behavioral Nutrition. He is currently a Research Scientist at the Gretchen Swanson Center for Nutrition (GSCN), a non-profit nutrition research institute based in Omaha, NE. His primary research interests include investigating the relationship between socioeconomic/policy factors and dietary quality, food insecurity, and health disparities. Throughout his work at GSCN, he has studied and worked on a broad range of public health topics/projects including measurement development, program evaluation, federal food assistance programs, healthy food access/food insecurity, health disparities, community engagement, policy advocacy, and environmental justice.
Dell deChant
Board Member of the Florida Food Policy Council
Associate Chair of the Department of Religious Studies at the University of South Florida
Bio

Dell DeChant is Board Member of the Florida Food Policy Council, Associate Chair of the Department of Religious Studies at the University of South Florida, author of four books and numerous articles. His research focus includes agrarianism and food sovereignty. He is Chair of the New Port Richey Environmental Committee and Convener of the USF Food Sovereignty Group.
Mandy Cloninger
Chief Impact Officer, Feeding Tampa Bay
Bio

Mandy Cloninger, CFRE, serves as Chief Impact Officer for Feeding Tampa Bay. She is an accomplished fundraiser, nonprofit thought leader, and accomplished speaker with almost 20 years of experience in community-based nonprofits, higher education, and health care. She is passionate about social justice and mission work both internationally and at home.

Cloninger led Trinity Cafe, a charitable restaurant, to win the Bank of America Neighborhood Builders Award in 2015, fully funding the organization's expansion to a second location and doubling the number of meals produced to help end hunger. She identified the opportunity for growth and expansion under a nationwide brand and led the organization to merge with Feeding Tampa Bay in 2019. This year the charitable restaurant is on track to open its third location, produce more than half a million meals in response to the COVID19 pandemic, and launch its social enterprise, Meals on the Go.
Arianne Corbett, R.D.
President, Leading Health, LLC
Bio

Arianne Corbett is President of Leading Health, LLC with more than a decade of experience in food and nutrition policy, health promotion and advocacy. As a consultant, Arianne works primarily on efforts to improve children's access to healthy, high-quality food in schools and early care and education settings. Arianne supports Share Our Strength's No Kid Hungry campaign in the Tampa Bay region and also serves as Senior Policy Analyst for the Tampa Bay Network to End Hunger. Prior to forming her consulting company, she managed public health and nutrition advocacy efforts for the Center for Science in the Public Interest and School Nutrition Association. Arianne is a Registered Dietitian and holds a Bachelor of Science in Food Science and Human Nutrition from the University of Florida.
Dany Dobner
Personal Trainer
Bio

Dany Dobner, Personal Trainer Dany Dobner is a fitness butterfly. Being in the industry for over 15 years, she has built a reputation as master trainer for HIIT and jumping fitness concepts and loves to motivate her clients to grow out of their comfort zone and into their powerful light. Her passion for fitness and health spreads like a wildfire of positivity around her wherever she goes and resembles in her slogan: LIVE – LOVE – INSPIRE – CREATE. Working as personal trainer worldwide, Dany is used to inspiring her clients in one-on-one sessions to create a healthier and happier lifestyle. Fitness is essential for everybody. We are longing to feel happy and good with ourselves. Dany's mission is: Reshaping the culture of fitness. Key aspects to a great training are fun, motivation, and knowledge. As master trainer (Urban Heroes Hamburg, bellicon Jumping Fitness), cycling enthusiast (Ride Berlin, Hicycle Hamburg), online instructor (Gymondo, Cyberobics), nutrition and athletic coach she is passionate about functional training, wellbeing, and a great portion of fun in her workouts. Feel warmly welcome to attend a short 3-5 min session with Dany during the 2020 Sunshine Summit. Stretching is as fundamental as the whole workout to regain energy, to ease up on the muscle tension, and to let the body take that moment to breathe. A short stretching & mobility session throughout a tough workday is a pure blessing for the body. In her session, Dany will provide exercises that help to activate the blood circulation and prevent stiffness and fatigue. It can be easily done in your work clothes and even sitting on your chair. Your body will thank you for it 😉 Dany's Website: ww.dany-dobner.com Dany's Instagram: danydobner
Elizabeth Dunn
Instructor, USF College of Public Health (COPH)
Bio

Elizabeth A. Dunn, MPH, CPH (eadunn2@usf.edu) is an Instructor at the USF College of Public Health (COPH) where she has taught courses in disaster management, humanitarian relief, and homeland security since 2012. Outside of teaching, the focus of her practical work and research involves examining and evaluating disaster management systems, hurricane sheltering, humanitarian logistics and supply chain disruptions, and addressing inequities centered around social vulnerability during disasters. Her current research related to the COVID-19 pandemic includes agri-food supply chain resilience, policy and decision making for high education institutions, hurricane evacuation decision-making and sheltering, and future allocation of vaccines for underserved populations. Elizabeth serves as the Chair of the Hillsborough County Local Mitigation Strategy Working Group, and the Lead for the FEMA Higher Education Service-Learning and Leadership Special Interest Group.
Jeremy Everett
Founder and Executive Director, Baylor Collaborative on Hunger and Poverty
Bio

Jeremy Everett is the founder and executive director of the Baylor Collaborative on Hunger and Poverty. The Collaborative integrates research and practice through projects such as: the Texas Hunger Initiative, the Research Fellows program, the Global Hunger and Migration project, and the Hunger Data Lab among others. The Collaborative partners with federal and state agencies, and numerous faith- and community-based organizations to develop and implement strategies to alleviate hunger through research and innovation, policy analysis, and public service.

Jeremy earned a bachelor's degree from Samford University, a Master of Divinity from Baylor University, and is completing his doctorate at Duke University's Divinity School. Jeremy is a Next Generation Fellow of the University of Texas LBJ School's Strauss Center for International Security and Law, a Senior Fellow with World Hunger Relief, Inc., and was appointed by U.S. Congress to serve on the National Commission on Hunger. Jeremy is the author of numerous publications, including I Was Hungry: Cultivating Common Ground to End an American Crisis.
Florence French Fagan
Florida Regional Organizer, Bread For The World
Bio

Florence French Fagan is the Florida Senior Organizer with Bread for the World. Florence has 10 years of experience working in the non-profit management industry. Florence focuses her energy on building coalitions and community-based partnerships that make a life-changing impact on local and state levels while drawing support from the federal government.

Florence mobilizes and organizes individuals and coalitions across the state to advocate for equitable programs and policies that will end hunger and poverty.
Nikki Foster
Public Affairs Manager, The Mosaic Company
Bio

Nikki Foster is the Public Affairs Manager representing Hillsborough County for The Mosaic Company, the world's leading producer and marketer of concentrated phosphate and potash. In this capacity, she responds to and develops outreach opportunities for the community residents, community partners and other stakeholders. Nikki started with Mosaic in August of 2015. Prior to joining the company she worked for 17 years with one of the largest, global financial services companies in Human Resources and Training, but the majority of experience was in Public Affairs. In her professional career, Nikki has served on several Boards and advisory panels to include Keep Tampa Bay Beautiful, Progress Village Foundation, Inc., United Negro College Fund, The Plant City Economic Development Executive Committee, The Greater Riverview Chamber of Commerce, and the Hillsborough Education Foundation. She earned her Bachelor of Science in Human Development from Eckerd College.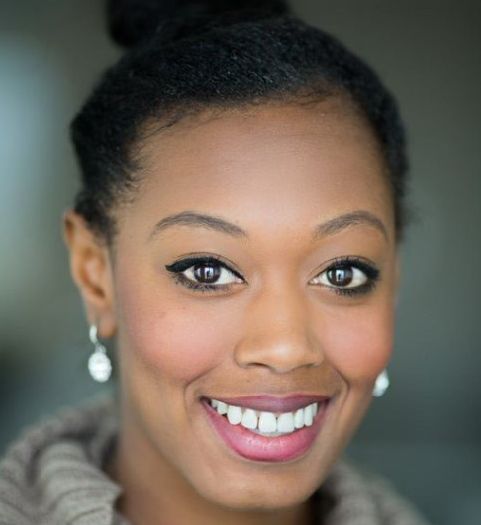 Marlysa Gamblin
Founder & Racial Equity Coach, GamblinConsults
Founder, Racial Equity & Hunger National Learning Network
Senior Domestic Policy Advisor, Bread for the World Institute
Bio

Marlysa D. Gamblin is a dynamic public speaker, a racial equity coach, and a thoughtful researcher. She has gone, and continues to go, around the country to speak on these issues, share the tools that she has designed, and encourage people, churches, and non-profits to justice and racial equity.

Currently, Marlysa is the founder of GamblinConsults, a racial equity consulting company. Through her 6 week course, "Life-Changing Practices to Identify and Dismantle Racism in 45 Days," she helps Christians develop a 3 month plan to address racism in their personal life, work life, and in their church.

Marlysa is the Senior Domestic Policy Advisor for Racial and Gender Divides at Bread for the World Institute. Though this role, she founded the Racial Equity and Hunger National Learning Network, a national network that helps anti-hunger and poverty organizations learn how to promote racial equity in their internal and external work.

At Bread, Marlysa's expertise is providing research and analysis to close the racial and gender hunger and income divides. Marlysa has designed the Racial Wealth Gap Learning Simulation, an interactive tool that helps people understand how structural racism was created. Over 1.5 million people in the public and private sectors have engaged in this tool. It has truly been effective at helping people, work places, and communities initiate the conversation of racism and the importance of racially equitable policies and research. Following the design of the simulation, Marlysa also authored the first-ever report that applied a racial equity lens into federal policy. This report featured a Racial Equity Methodology—a tool that helps people understand step-by-step how to apply a racial equity lens to their research, policy analysis, program design, and other every day projects. Most recently, she designed The Racial Equity Scorecard, a tool to help policymakers, organizations, and communities rate how well their policies, initiatives, and programs are promoting racial equity.

Marlysa has previously staffed on the Advisory Council on Faith-Based and Neighborhood Partnerships during the Obama Administration, where she proposed key recommendations to the White House on race, justice, and poverty. She also chaired the Economic Empowerment work for the NAACP DC Branch, where she piloted the "Starting a Black Business 2-Month Capacity Building Program." This program provided weekly classes and a modest amount of start-up funds to aspiring Black entrepreneurs. It also paired these participants to Black entrepreneur mentors working in the same field and walked them through the Black Business Start-Up Toolkit that Marlysa and her team designed. She has also been a Program Manager for Prosperity Now, where she had a particular focus to close the racial wealth divide, and worked on Capitol Hill where she drafted legislation aimed at supporting Black men and boys.

Marlysa holds her Master in Public Policy from the Harvard Kennedy School of Government and a B.A. with honors from the University of California, Berkeley.
Lena Young Green
Director, Coalition of Community Gardens, Inc.
Bio

Lena Young Green is a longtime community activist, residing in Tampa, Florida. She worked for the State of Florida Legislature for almost 20 years, where she assisted in passage of many laws and state policies for community improvement. She has dedicated many years towards enhancing the quality of life for citizens and served as a member of the Citizens Advisory Committee within the Hillsborough Planning Commission's (HPC) Comprehensive Plan, among others.

Lena worked with the HPC to create the Tampa Heights Neighborhood Plan, which was the first in the City of Tampa to be ratified by Tampa City Council and signed by the mayor. She is founder of the award winning Tampa Heights Community Garden, and along with Kitty Wallace, is co-founder of the Coalition of Community Gardens – Tampa Bay. The Coalition serves as Garden Steps' community partner and is the platform for the creation of Healthy Hillsborough Alliance to advocate for health in all places, policies and practices.
Dr. Craig Gundersen
ACES Distinguished Professor
Department of Agricultural and Consumer Economics, University of Illinois
Bio

Craig Gundersen is ACES Distinguished Professor and Director of Undergraduate Studies in the Department of Agricultural and Consumer Economics at the University of Illinois, is on the Technical Advisory Group for Feeding America, is the lead researcher on Feeding America's Map the Meal Gap project, and is the Managing Editor for Applied Economic Perspectives and Policy. He is also a Round Table Member of the Farm Foundation, a Non-Resident Senior Fellow at the Chicago Council on Global Affairs, and a Faculty Affiliate of the Wilson Sheehan Lab for Economic Opportunities (LEO) at the University of Notre Dame. His research concentrates on the causes and consequences of food insecurity and on the evaluation of food assistance programs, with an emphasis on SNAP.
Ashley Hydrick, MPH, DVM, CPH, DACVPM
Public Health Veterinarian
Bio

Ashley Hydrick, MPH, DVM, CPH, DACVPM (marie105@usf.edu) is a Public Health Veterinarian working in the Federal Sector. Graduating from Auburn College of Veterinary Medicine in 2012, she practiced clinical veterinary medicine both state-side and overseas for 5 years. She then returned to complete her Master of Public Health (MPH) at the University of South Florida College of Public Health, graduating in May 2020. Ashley has been a passionate advocate for disaster resiliency in her studies, especially as it applies to the community, food security, and the agricultural sector. She recently contributed her chapter, "Agricultural Emergencies: Factors and Impacts in the Spread of Transboundary Diseases in, and Adjacent to, Agriculture", for publication, and is continuing to work in this area outside of her daily work. Ashley is presenting today as a private citizen.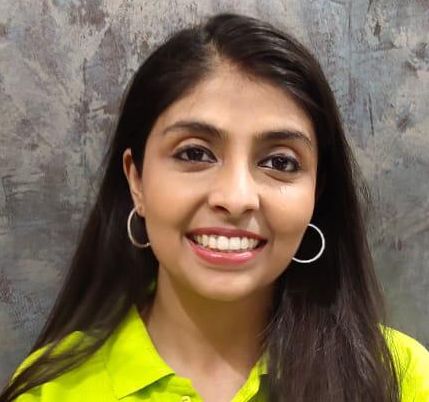 Srishti Jain
Co-Founder, Feeding India
Bio

Ms. Srishti Jain is the co-founder of Zomato Feeding India, one of the largest nonprofits solving hunger in the world. Today Zomato Feeding India works with thousands of volunteers across 180+ cities and has served millions of meals to people in need to food-insecure people such as children, women, elderly and specially-abled. Srishti is a key spokesperson on several topics including social entrepreneurship, youth action, food insecurity and also serve as active Board of Advisors for organizations and foundations both nationally and internationally. Feeding India is the winner of several prestigious awards – including the Queens Young Leader award from her majesty Queen of England, are 1 of 17 United Nations Young Leader for SDGs, Forbes 30 under 30 Honouree, TED India speaker with Shah Rukh Khan, National Youth Award India by PM Modi, and listed as one of GQ's 50 Most Influential Young Indians to watch out for among others. Personally, Srishti considers herself a full time foodie and a part time baker. She is passionate about fighting for women rights and climate change among other causes.
Theresa D. Jones
Co-Founder, Feeding India
Bio

Theresa is a native of Erie, Pennsylvania, and is a 1976 graduate of Edinboro State University, in Edinboro, Pennsylvania. And, she's been a resident of Florida since 1976. She is a single mother of a twenty-eight year old son named Rion, and grandmother to 3 year old Adrion. Theresa first began her employment with the City of St. Petersburg as a Relocation Officer in August, 1977, as a temporary employee, whose position was funded through the City's Community Development Block Grant entitlement from U. S. HUD. She previously served in various management positions at the City prior to assuming the position of Minority Business Enterprise Coordinator in 1986. Following a three-year hiatus as the MBE Coordinator for Tampa General Healthcare, Theresa returned to City government in June 1996, to assume her old position as MBE Coordinator. She continued to serve in this capacity until her promotion to Manager of Business Assistance and assuming the responsibility of operating the City of St. Petersburg Business Development Center. In this role, she was responsible for administration of the Citys Small and Disadvantaged Business Enterprise Procurement and Assistance Program, as well as management responsibilities associated with day to day operations of the Business Development Center (now known as the Greenhouse). In October, 2002, Theresa was appointed as the Community Affairs Director for the City of St. Petersburg. Her department was the responsible for enforcing local, County, State and Federal anti-discrimination laws. She also provided oversight for the Committee to Advocate for Persons with Impairments (CAPI), the Civilian Police Review Committee, and the City's Summer Youth Intern Program and Workforce Training Program; which were administered by contracts with outside non-profit organizations. Theresa retired in 2012 after a lengthy public service career; with the City of St.Petersburg. However, she returned to working for the City of St. Petersburg as the Veterans, Homeless and Social Services Manager in early, 2018, after a call from Mayor Rick Kriseman. She has been active in the community in various capacities, including, but not limited to the following: founding member and Secretary, National Forum for Black Public Administrators – Tampa Bay Chapter, Co-Chairperson, Community Alliance, Graduate of Leadership St. Petersburg, President of the National Minority Supplier Development Council (NMSDC) – West Coast Chapter in both 1991 & 1994, and President of the Florida Association of MBE Officials in 1996. And, she has been a Board member for R'Club Child Care, Inc. almost two decades, after joining as a parent representative on the board when her son was in elementary school.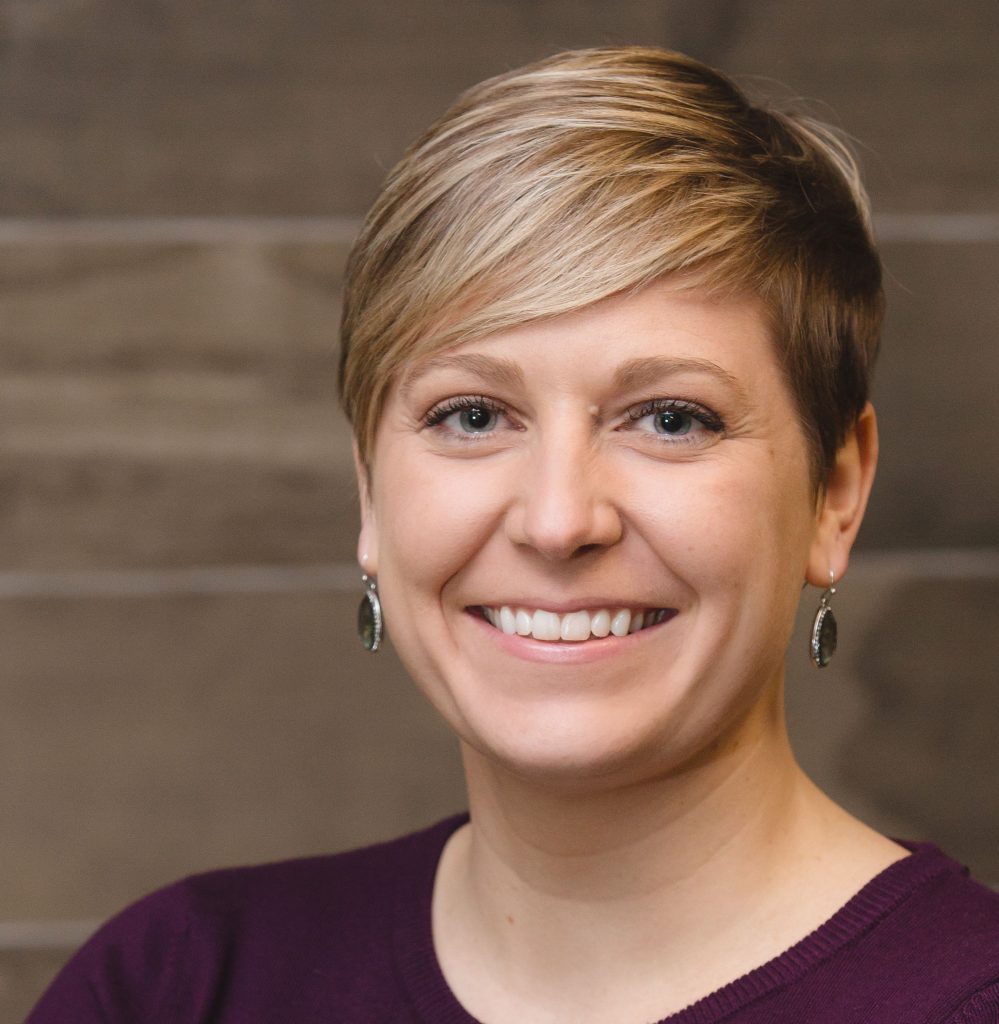 Erika Kelly
Chief Membership and Advocacy Officer, Meals On Wheels America
Bio

Erika Kelly is the Chief Membership and Advocacy Officer at Meals on Wheels America. In this position, she oversees education and training, grant-making and group discount programs, and all advocacy initiatives designed to support and strengthen the nationwide network of local senior nutrition providers and the individuals they serve. Erika is responsible for developing and assisting State Associations and ensuring overall Membership satisfaction and engagement.

Prior to joining Meals on Wheels America in January 2011, Erika worked as a Legislative Assistant for Congressman Ike Skelton of Missouri. Her legislative portfolio on Capitol Hill focused on hunger, poverty, welfare and human services, education, among others. Erika graduated from Benedictine College in Atchison, Kansas, with a BA in Social Sciences and completed minors in politics, economics, and secondary education.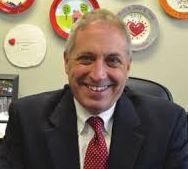 Stephen J. King
Executive Director, Meals On Wheels of Tampa
Bio

With a heart for the homebound and seniors of our community, Mr. King served as a Pastor in the Tampa Bay area for 25 years prior to coming to serve Meals on Wheels. He is a product of the Tampa Bay area with a Bachelor of Arts from the University of South Florida and a Master of Divinity from Vanderbilt Divinity School.
Mariam Mengistie
Executive Director of Missions, St. Luke's United Methodist Church
Bio

Mariam Mengistie is the Executive Director of Missions – local and global – at St. Luke's United Methodist Church in Orlando. She oversees one of the six church-wide visions of the church – the Restoring Hope Initiative to reduce family homelessness and childhood hunger. Originally from Ethiopia, Mariam has been an international development practitioner for 30 years starting in her hometown in Addis Ababa and later in Belgium and currently in Orlando, Florida mainly in the areas of alternative grassroots international development practices. She is also spearheading the creation of an Orlando-based network of more than 40 organizations, agencies, businesses and higher education institutions under the Central Florida Alliance to End Hunger. She holds a Masters of Arts degree in Politics of Development Strategies from Erasmus University in the Netherlands. Mariam has two adult daughters and lives with her spouse – a Doctor Without Boarders veteran – in Orlando.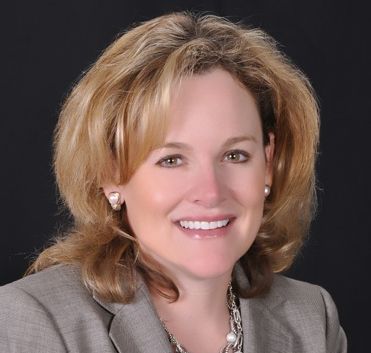 Mindy Murphy
CEO, The Spring of Tampa Bay
Bio

A University of Virginia graduate with degrees in English and Religious Studies, Mindy Murphy is President and CEO of The Spring of Tampa Bay, one of the largest of Florida's 41 certified domestic violence centers. Since moving to Tampa, she has served on the Boards of Directors of Hillsborough Kids Inc., Helping Hand Day Nursery, the Child Abuse Council, Cornerstone Kids, The Learning Centers, Friends of Tampa Day School, Trinity School for Children and the Tampa Tiger Bay Club. She is a past president of the Junior League of Tampa, having served as its community vice president and chair of several projects geared towards helping children and families. Nationally, she continues to remain involved with her college alma mater. She was a founding member of the Young Alumni Council of the University of Virginia and also served locally as president of the UVA Alumni Club of Tampa Bay. She has co-chaired five of her UVA Class Reunions. In her professional life, Ms. Murphy was previously employed as Director of Development for the Child Abuse Council (now Champions for Children). During her tenure, she was instrumental in securing funding for Baby Bungalow and Kids on the Block. Currently, she serves on the Board of Directors for the Tampa/Hillsborough Homeless Initiative (THHI); as a Commissioner on Hillsborough County's Commission on the Status of Women; as a member of the Advisory Board for The Harrell Center at the USF College of Public Health; as a member of USF Women in Leadership & Philanthropy; and as a member of the Athena Society. In 2015, she was one of 12 statewide recipients of the Florida Commission on the Status of Women's Florida Achievement Award and in 2019 she was named Northwest Hillsborough Citizen of the Year by the Upper Tampa Bay Chamber of Commerce. Born in Germany, Mindy lived in Kansas City for five years and in Cincinnati for 14 years before settling in Tampa in 1990. She and her son, Jed, live in Highland Park, near Westchase.
Dan Mitchell, CFP
SMARTstart Program Director, Pasco Economic Development Council
Bio

Dan Mitchell, from the Pasco Economic Development Council, is currently the SMARTstart Program Director. Dan works out of the East Pasco Entrepreneur Center in Dade City. He has been coaching individuals and businesses, as well as being an entrepreneur himself, for the past 17 years. Dan currently holds his Bachelor's degree in Business Management with a concentration in Entrepreneurship, from Florida Gulf Coast University, as well as his Certified Financial Planner accreditation.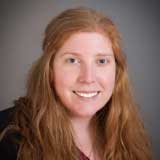 Caitlyn Peacock
Executive Director, Tampa Bay Network To End Hunger
Bio

Caitlyn Peacock is the Executive Director of Tampa Bay Network to End Hunger. She is responsible for facilitating the mission of TBNEH, one of the largest non-profit anti-hunger, membership organizations in Florida, by fostering relationships with over 350 members and community organizations around food insecurity, building the capacity of organizations to provide food security related services, and promoting access to healthy food in Tampa Bay and has helped launch Networks to End Hunger all over the State and expanding nationally, including Jacksonville, FL, Orlando, Florida, and Oak Park, Illinois.

Before devoting her full time to TBNEH, Cait owned her own company, Next Stop Produce. NSP was one of the first mobile produce trucks in Tampa Bay to serve low income individuals and food desert neighborhoods. She holds previous positions tasked with solving hunger with Florida Impact, Metropolitan Ministries, and RCS Food Bank.

Cait lives in New Tampa, where she is happily married and madly in love with her son Bennett. She enjoys traveling to the mountains in Georgia and cooking with her family.
Tanuja Rastogi, ScD
Senior Global Nutrition Policy Advisor, Bread for the World
Bio

Tanuja Rastogi is a Senior Global Nutrition Policy Advisor at Bread for the World where she is on a special two-year secondment providing strategic and policy support for Bread's global child nutrition advocacy campaign. She is a staff member at the UN World Food Programme where she has served in various policy and nutrition roles for over the past 13 years. Tanuja has over 20 years of experience working at the nexus of research, field programs, global policy and advocacy and has a doctorate degree in nutrition from the Harvard School of Public Health. Prior to joining WFP, she held positions at the US Department of State, National Institutes of Health, and the World Health Organization.
Joshua Proffitt
Program Associate
No Kid Hungry Florida
Bio

Joshua Proffitt grew up on a small family farm in Southern Ohio before moving to Kentucky to pursue a degree in Political Science at Berea College. His interest in sustainable agriculture, conservationism and environmental politics grew during this time, which took him to Costa Rica for a semester to study environmental policy, ecotourism and forest conservation. After graduating, Mr. Proffitt joined the Peace Corps in Senegal to implement sustainable agriculture practices and increase food security alongside farmers and local organizations. He extended his work for another year in that country to aid the efforts of the U.S. Agency for International Development before returning to the United States. Mr. Proffitt spent several years developing and delivering violence prevention trainings and curriculum for middle and high school youth in Cincinnati and later, in Orlando. He also worked in an Orlando Title 1 elementary school developing community partnerships and afterschool mentoring and tutoring programs before returning to food security work as the Program Associate for No Kid Hungry Florida.
Margarita Romo
Founder and Executive Director, Farmworkers Self-Help, Inc.
Bio

Margarita Romo is the founder and Executive Director of Farmworkers Self-Help, Inc., a grassroots organization organized in 1982 in Dade City, Pasco County, Florida, which facilitates the self- development of farmworkers and other poor, through its programs of education, advocacy, organizing, justice and empowerment and health. She is the only woman directing a farmworker organization in Florida. She organized AWING (Agricultural Women Involved in New Goals), the first farmworker women's organized initiative in Florida, and developed the Norma Godinez Learning Center as well as Mi Otra Casa (My Other House), our community teen center, designed to address the education needs of farmworkers and other poor and provide an alternative to the gang activities in the northeast section of Pasco County.

Through Margarita's vision and efforts, La Casa de Esperanza y Salud (House of Hope and Health), a free clinic for farmworkers, has been in operation at FSH in Dade City since 1994. She was also instrumental in the creation of a farmworker clinic in Gretna, Florida. She has traveled extensively throughout North America and other countries in furtherance of her mission to help improve the quality of life of farmworkers. She is a recipient of the Robert Bannerman Award given to distinguished activists of color, the Clairol Award given in recognition of accomplishment by women over age 35, and the Cramer-Fisher Award given by MAZON: A Jewish Response to Hunger, recognizing accomplishments toward alleviating hunger and poverty. Past Affiliations: Margarita is a past member of the Florida Education and Employment Council for Women and Girls, Pasco County Juvenile Justice Council, Pasco Arts Council, Girls Initiative of Pasco County, Pasco County Sheriff's Council, Youth as Resources, Pasco County, and was appointed by the Governor of Florida to served eight years as a member of the Health and Human Services Board of Children and Family Services for HRS District Five, encompassing Pinellas and Pasco counties in west central Florida. Margarita has worked during legislative sessions over the years in Tallahassee and Washington to affect passage of laws to improve the quality of lives of farmworkers and other poor. She has assisted in coordinating learning activities for visiting groups of teachers from EI Salvador, Peru and Honduras. Margarita is an alumnus of Leadership Pasco Class of 1995, was honored by the Girl Scouts as a Woman of Distinction in 2000, and became an ordained minister in 2003. She is also a paul Harris fellow Rotary and Charter member of the Dade City Hispanic American Lions Club. In 2010, Margarita was honored as Hispanic Woman of the Year by the Tampa Hispanic Heritage Foundation. In 2013, she was selected by Florida Governor Rick Scott to be inducted into the Florida Civil Rights Hall of Fame. As always, she continues to travel to the state capitol in Tallahassee and to Congress and other venues to speak on behalf of Florida's farmworkers and other poor. On October 29, 2014 Margarita was presented with an Honorary Degree of Doctor of Humane Letters from the St. Leo University. Margarita was presented with the Sapphire Award from the Florida Blue Foundation on April 23, 2015 for Recognizing Excellence and Innovation in Community Health.

Maggie Rogers
Board President, Tampa Bay Network to End Hunger
Executive Director, Catholic Charities
Bio

Maggie Rogers is the Board President of Tampa Bay Network to End Hunger and the Executive Director of Catholic Charities, which serves five counties: Pasco, Pinellas, Hillsborough, Citrus, and Hernando. She joined Catholic Charities in 2013 and previously served in a major leadership position as Director of Catholic Charities Family Housing and Social Services. Prior to joining Catholic Charities, she was Director of Social Services with The Salvation Army in Tampa. Maggie earned her bachelor's degree in Criminology from Indiana University of Pennsylvania.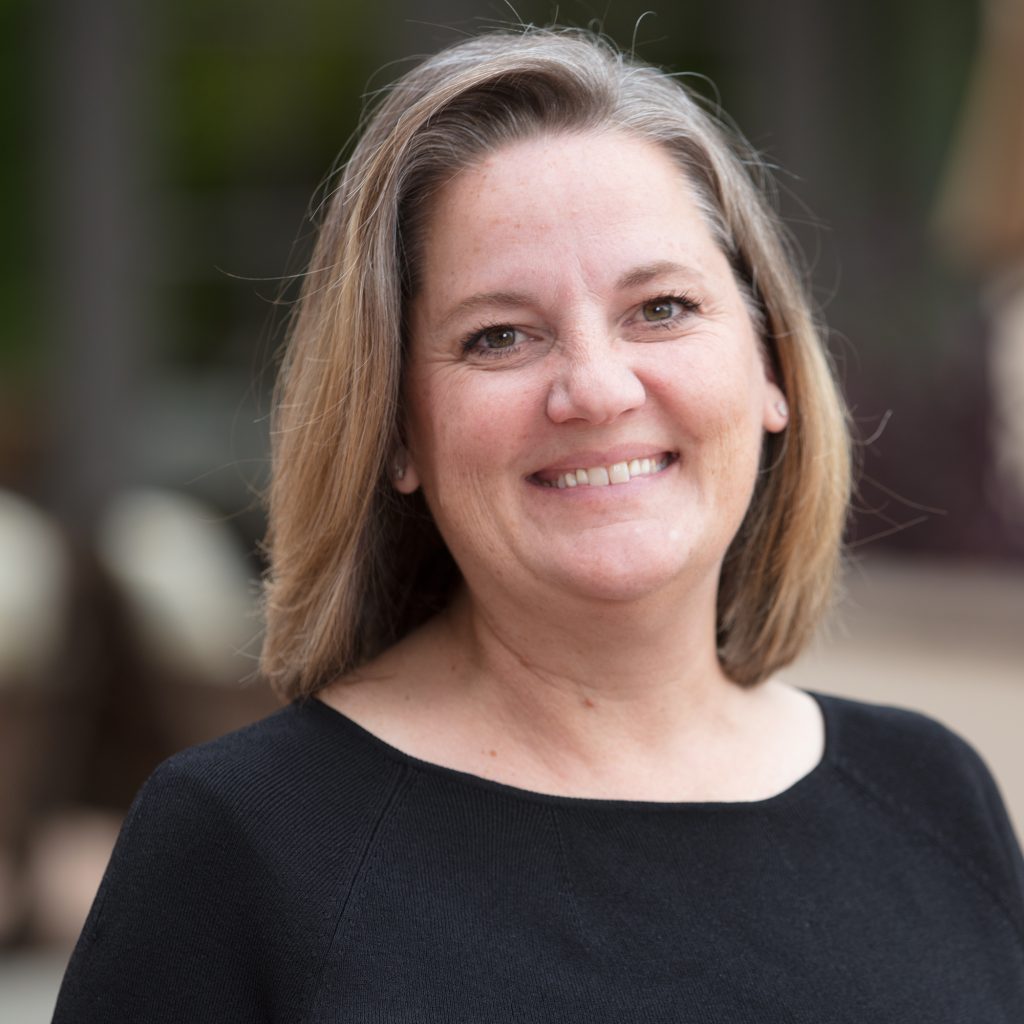 Eleanor Saunders
Executive Director of the Emergency Care Help Organization, ECHO
Bio

Eleanor Saunders is the Executive Director of the Emergency Care Help Organization, known as: ECHO. Her achievements have included: launching three social enterprises, pioneering the Seeds of Faith Community Garden, directing the Brandon Cold Weather Shelter, and owning a small business.

Her past employers have included the Children's Home, Junior Achievement, and Bay Life Church. Eleanor was recognized as a Hometown Hero by the Tampa Tribune (2014) as well as Fox 13 (2015). She participated in the Inner City Capital Connections Program (2017) and received a certificate of entrepreneurship through Goldman Sachs 10,000 small businesses program (2019).

Under her leadership, ECHO has received the Bank of America Neighborhood Builders Grant, placed in the Children's Board Business Plan competition, and won the Social Venture Partners pitch completion. Eleanor is the proud mother of three independent millennials and resides with her husband, Mark in Brandon, FL.
Mikhail A. Scott
Government Operations Consultant/Strategic Partnership Coordinator
Division of Food, Nutrition and Wellness
Florida Department of Agriculture and Consumer Services
Bio

Mikhail A. Scott serves as the Strategic Partnerships Coordinator with the Florida Department of Agriculture – Division of Food, Nutrition and Wellness, under Commissioner Nikki Fried. He is responsible for organizing the Department's efforts related to healthy food access and developing and managing statewide partnerships that support improved food security in Florida. Mikhail has experience in multiple levels of government, having served in both the US House of Representative and the Florida House of Representatives in legislative roles.

He has gained an intimate understanding of state policy and built strong relationships with law makers and community leaders across the state. He earned his Bachelor of Science Degree in Public Relations from Florida Agricultural & Mechanical University (FAMU) in Tallahassee, where he currently resides.
Stephen Shelley
Chief Operating Officer, Farm Share
Bio

Prior to joining Farm Share as Chief Operating Officer in 2016, Stephen owned and operated his law practice for ten years specializing in family law, business law, and general civil litigation. Stephen was promoted to CEO by Farm Share's Board of Directors in July 2019, following the retirement of founder and former CEO Patricia Robbins. Under Stephen's leadership, Farm Share has continued to grow and expand their founding vision that "no food should go to waste, and no Floridian should go hungry." Over the past 30 years, Farm Share has been committed to distributing fresh produce free of charge to recipients who need our help. By distributing over 88 million pounds of fresh fruit and vegetables annually throughout all 67 counties of Florida, we have helped provide a bright spot to neighbors in need.

Stephen also gives back to his local community, having served on the Homestead City Council for the last ten years in the capacity of Councilman, Vice Mayor, and Mayor. In addition to his service on the Homestead City Council, Stephen also sits on various boards and committees, including the Homestead Rotary Club, Homestead Military Affairs Committee, the Florida National Parks Association (past Chairman of the Board), and the National Parks Conservation Association Sun Coast Region.
Ann Steensland
Coordinator of the GAP Report Initiative, Global Programs Office of the Virginia Tech College of Agriculture and Life Sciences
Bio

Ms. Ann Steensland is the coordinator of the GAP Report Initiative in the Global Programs office of the Virginia Tech College of Agriculture and Life Sciences. In this role, she serves as the lead author of the Global Agricultural Productivity Report, or GAP Report, an annual analysis of global progress toward productive sustainable food and agriculture systems. Her research areas include sustainable approaches for increasing the productivity of small-scale agriculture, improving livelihoods and nutrition for small-scale farmers, market-based strategies for reducing post-harvest loss and waste, and connecting small-scale and emerging farmers to markets. Prior to joining Virginia Tech, Ms. Steensland was the Deputy Director of the Global Harvest Initiative (GHI), a private sector policy voice for productivity and sustainability throughout the agricultural value chain. Ms. Steensland also served as Chief of Staff of the Alliance to End Hunger, a coalition of companies, universities, faith-based groups and NGOs building the public and political will to end hunger and malnutrition. Ms. Steensland has an M.A. in African History. She was awarded the Lawrence Levine Prize for her thesis exploring racial, economic and environmental dimensions of the development of commercial agriculture in South Africa.
Amanda Streets
Certified Permaculture Designer, Living Roots Eco Design, Inc.
Bio

Amanda Streets is a certified permaculture designer who specializes in helping people create "useful landscapes". She grew up on a farm in Michigan, growing veggies and chasing butterflies. She is a mother and former educator, who has transitioned her love of education into teaching families how to grow food in Florida.

Amanda is the owner of Living Roots Eco Design and founder of Pinellas Community Compost.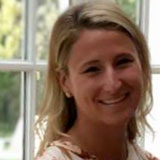 Lauren Vance, MPH
Director of Programs and Communications, Tampa Bay Network to End Hunger
Bio

Lauren M. Vance, MPH, is the Manager for Tampa Bay Network to End Hunger. Her specialties include health, hunger, research and education. She designs and implements programs that enable organizations to achieve their development goals through instruction and effective communication. She has developed and enhanced many programs to increase food security in Tampa Bay, including Regenerative Community Food System, Meals On Wheels St. Petersburg, Meals On Wheels for Kids, Produce On Wheels, Water on Wheels and Meals On Wheels of Tampa.

Lauren has developed and helped launch research studies and educational programs nationally and internationally, including the USA, Belize and Germany. She also assists in the organization of the annual TBNEH Summit to End Hunger conference each year. Lauren has presented in numerous professional and academic settings, including the Florida Public Health Association Annual Educational Conference, Sunshine Summit to End Hunger and the Meals On Wheels America Annual Conference.

Before joining TBNEH, Lauren was the Director of Programs and Partners for Meals On Wheels of Tampa. She holds previous staff and volunteer positions tasked with solving hunger with University of South Florida, James A Haley Veterans Hospital, Trinity Cafe and Berliner Tafel. She earned her Masters in Public Health from the University of South Florida and a B.A. degree in Anthropology and International Studies, Global Health from the University of Iowa.

In her free time, Lauren enjoys reading, riding her bike, traveling and cooking delicious meals for her friends.
Ellen Vollinger
Legal Director, Food Research and Action Center
Bio

As legal director for the Food Research and Action Center (FRAC), Ellen Vollinger has responsibility for directing FRAC's advocacy on behalf of the Supplemental Nutrition Assistance Program (SNAP).

Ellen has a B.A. in American Studies from Smith College, an M.A.S.S. in Legislative Affairs from George Washington University, and a J.D. magna cum laude from the American University's Washington College of Law.
Kimberly Williams
Director of Community Benefit, AdventHealth – West Florida Division
Bio

Kimberly is an experienced public health leader with over 20 years of experience in both community and healthcare settings. She has a true passion for health equity and strives to empower communities to engage in healthy behaviors, make changes that reduce the risk of developing chronic diseases and other illnesses, and to improve access to health care services. Kimberly has worked to improve community health while serving in health education and program management roles in the Health Outcomes and Behavior Department at H. Lee Moffitt Cancer Center & Research Institute, Florida Department of Health, and Centers for Disease Control and Prevention. Kimberly currently serves in the role of Director of Community Benefit for AdventHealth West Florida Division where she works collaboratively with internal hospital teams and external community partners to strengthen the whole health of communities by responding to identified community needs with initiatives that address key social determinants of health. Kimberly has a Bachelor of Science in Biology from Florida Agricultural and Mechanical University, Tallahassee; a Master of Science in Public Health with a concentration in Health Promotion and Disease Prevention from Florida International University, Miami; and a Master of Science in Medical Sciences with a concentration in Women's Health from University of South Florida, Tampa. Kimberly is also dedicated to community service and plays an active role in volunteering her time to serve as the City of Tampa Mayor's African American Advisory Council Chair and the Tampa Metropolitan Alumnae Chapter of Delta Sigma Theta Sorority, Incorporated Social Action and Political Awareness & Involvement Committee Chair. Kimberly also sits on the Board of Directors for the Health Council of West Central Florida. Kimberly enjoys spending time with her family and her favorite place for peace and serenity is at the beach.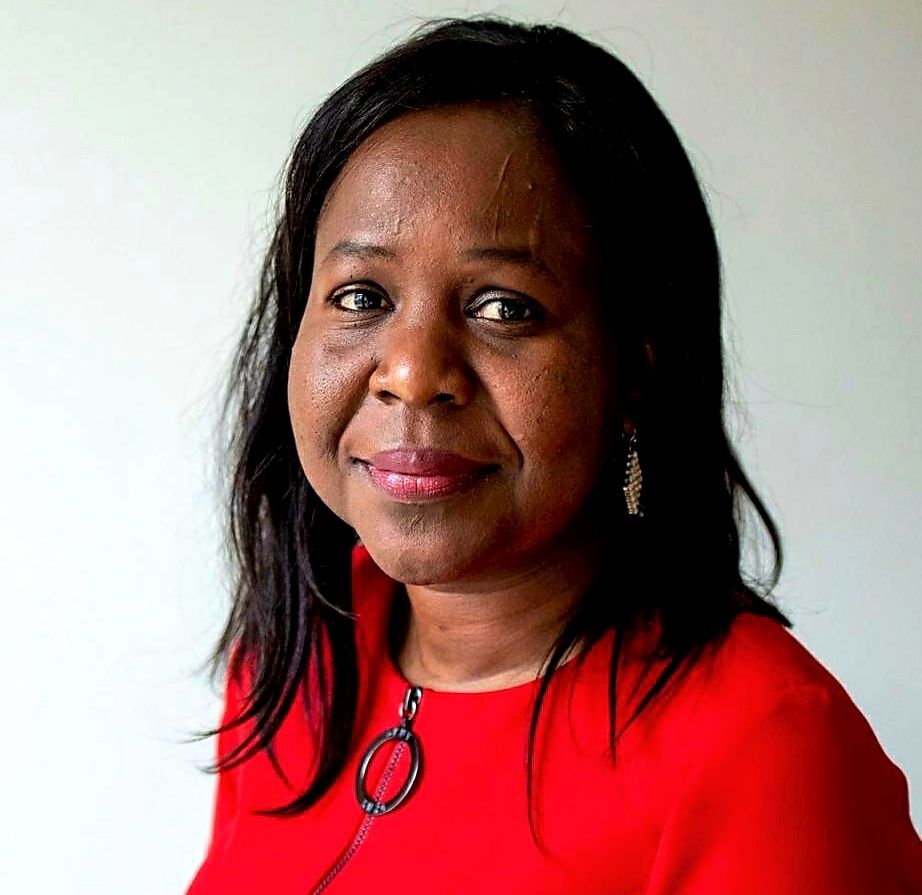 Faustine Wabwire
Global Development Policy
Bio

Faustine Wabwire has 15+ years; experience in global development policy on wide-ranging issues including food and nutrition security, global health, climate change, social protection, gender, governance and institution building. Ms. Wabwire's policy leadership is rooted in her conviction that strong local capacity—of institutions, individuals and systems—hold the key to addressing development challenges such as hunger and malnutrition, and to achieving healthy, productive economies. In 2017, Ms. Wabwire testified before the U.S. Congress urging policy makers to adopt a multi-prong approach to save millions of lives on the brink of starvation and prioritize long-term, sustainable agricultural development. She served on the inaugural Reading Committee of President Obama's Young African Leaders Initiative and is committed to mentoring the next generation of leaders. In 2017, she served on the Advisory Committee of the Queen's Young Leaders Program, an initiative dedicated to mentoring the next generation of change makers worldwide. Ms. Wabwire is a regular commentator on Voice of America, where she has shared her expertise and perspectives on the role of development actors including the U.S. on confronting global challenges such as climate change, in a rapidly changing development landscape. She has also published extensively, including in The Hill.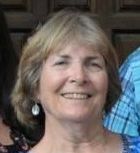 Kitty Wallace
Director, Coalition of Community Gardens, Inc.
Bio

Kitty Wallace, retired educator (supervisor of Exceptional Student Education), is past President of the Tampa Garden Club. She is Coordinator of Tampa Heights Community Garden, which was twice named best community garden in Florida by the Florida Federation of Garden Clubs and tied for best community garden in the Deep South region of the National Garden Club. She is co-founder of the Coalition of Community Gardens – Tampa Bay. Kitty was also named "Inspired Gardener" by the Florida Federation of Garden Clubs for her work with community gardens. She received Hillsborough County Fair Harvest Award for community service.
Katie Williams

Bio

Katie Williams joined Florida Impact in 2017 and is currently the organization's Chief Operating Officer. In her previous role as the Program Manager of Healthiest Weight Florida at the Florida Department of Health, she facilitated a collective impact approach to preventing chronic diseases through policy, systems, and environmental changes aimed at making the healthy choice the easy choice for all Floridians. Prior to this, Katie served as the Marketing and Outreach Coordinator for Florida's Early Steps Program. She also has experience working in child care licensing and non-profit development. Katie attended Florida State University obtaining a bachelor's degree in Family and Child Sciences and a master's degree in Public Health.
THANK YOU TO OUR 2020 SPONSORS
PLATINUM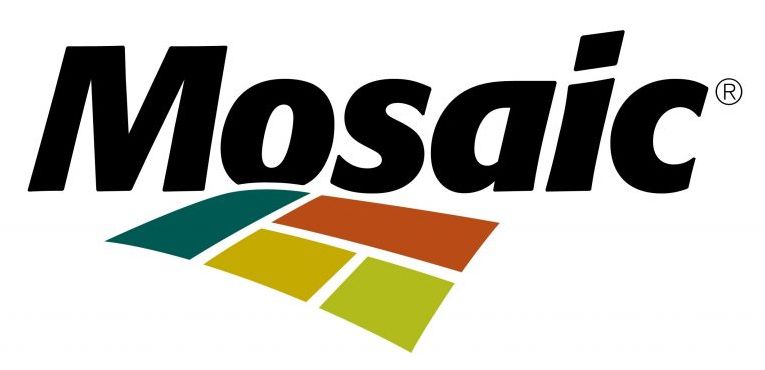 GOLD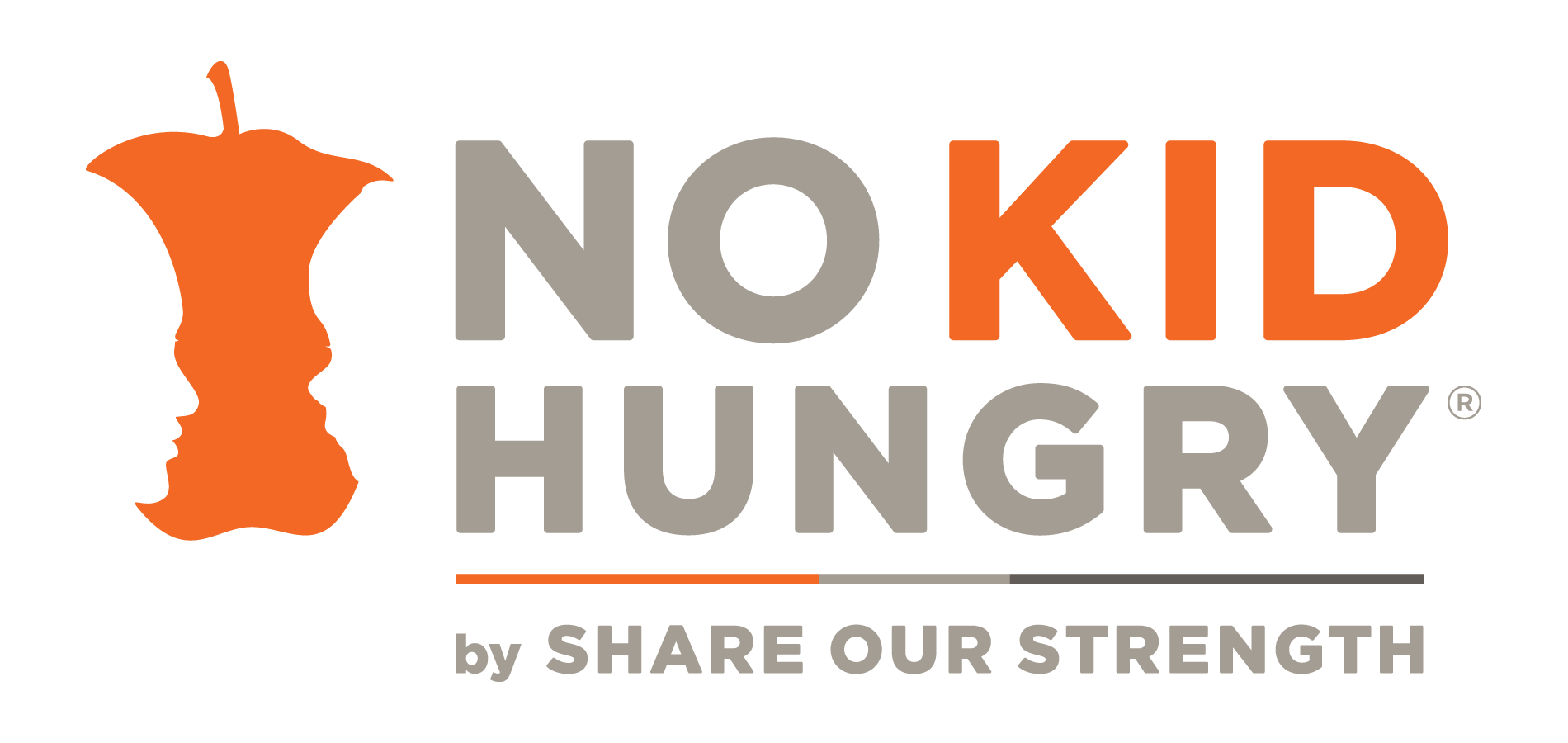 COPPER
Seminole Hard Rock Hotel & Casino Tampa