Speakers
Keynote
Florence French Fagan
Senior Southeast Regional Organizer
Bread for the World
Bio

Florence is the Senior Southeast Regional Organizer with Bread for the World, organizing and mobilizing grassroots leaders, faith leaders, universities, state agencies and any other entities who have a heart to end hunger and poverty in our lifetime. Florence serves in the states of Alabama, Arkansas, Florida, Georgia, Kentucky, Louisiana, Mississippi, South Carolina, Tennessee, Virginia, and West Virginia. She is passionate about helping people change their understanding of why poverty exists and discover ways to make a positive difference.
Speakers
Mark Adler, MPH
Executive Director
Meals on Wheels South Florida
Bio

Mark has been a part of the Meals on Wheels team has been Executive Director of Meals on Wheels South Florida for 13 years and has served as President of the State Association, Meals on Wheels Florida, for 6 years. He has served as Secretary of the Board of the South Florida Hunger Coalition for 10 years and on the Florida Aging Service Provider Board for 4 years. He has a Master's Degree in Public Health Administration from San Diego State University. Mark brings his 30+ years' experience in non-profit management to Meals on Wheels South Florida's mission to end hunger across all ages with kindness, dignity and compassion.
Jamie Avant
Vice President of Effinity Training and Wellness Services
Metropolitan Ministries
Bio

Jamie Avant is the Vice President of Effinity Training and Wellness Services at Metropolitan Ministries in Tampa, where she has served children and adults experiencing trauma and homelessness for over 25 years.  She is a local and national trainer on issues of trauma, self-care, compassion fatigue and resiliency. In 2018 she gave a TED talk at the TEDxUSF event where she spread awareness about the reality of trauma in our culture and how we can all learn from one another's experiences. Jamie is passionate about empowering her community with skills and tools to be more resilient and effective in their service.
Dhalia Bumbaca, MBA, MS
WellFed Community/WellBuilt Cities
Bio

Dhalia Bumbaca is Director of Development & Programming at The Well Incorporated. Dhaliajoined The Well after co-founding WellFed Community, a social enterprise addressing food sovereignty, that now is part of The Well's ecosystem. A proud USF Bull, Dhalia received her undergraduate degree and Master's degree at the University of South Florida and continues to work closely with students, faculty, and staff in order to advance academic understanding of community organizing as well as further research in food systems.
Shaina Bent​​​​
Chief Operations Officer
St. Pete Free Clinic
Bio

Shaina Bent serves as Chief Operations Officer at St. Petersburg Free Clinic and oversees programming in the areas of food and nutrition, healthcare, and supportive housing. Prior to joining SPFC, Shaina excelled as a successful litigation attorney. Driven by her desire to help others, she began her career with the Free Clinic as a volunteer in the food pantry in 2011. She joined the staff in 2012, and has held multiple roles, including Director of We Help Services, Director of Food Programs and now serves as the Free Clinic's first COO. In addition to her duties with the Free Clinic, Shaina currently serves as Chair of the Juvenile Welfare Board of Pinellas County's Childhood Hunger Initiative. Shaina attended Texas A&M University and earned her bachelor's degree in Business Administration before earning her J.D. at Washington University School of Law in St. Louis. Shaina has established a reputation in her community as a prominent advocate in the fight against hunger. She is a proven leader and excels at bringing individuals and groups together to find and implement solutions. Shaina is driven by her desire to resolve the inequities and injustice that so many members in her community face. She believes that no person, especially no child, should go hungry, everyone deserves access to quality medical care, and everyone should have a place to call home.
Jon Dengler
CEO
WellBuilt Cities
Bio

Jon Dengler is a social entrepreneur and brother to the poor. He works to create tangible solutions that demonstrate a world that has not yet come. After spending over a decade working with Tampa's homeless and working poor, Jon knows that those of us with material resources need to build relationships with those who are cast aside and without access to the resources we typically take for granted. We need one another. Jon has built a community and organization dedicated to setting the proverbial table where folks from both sides of the track can do just that; build relationships. As an entrepreneurial founder Jon has helped build and launch several of the programs and social enterprises that now constitute the Well's ecosystem including WellBuilt Bikes and WellFed Community. Jon is the host of The Work Ethic Podcast, a series of long form interviews with a wide range of voices from differing vocations. The show is a kind of field research exploring our relationship with work itself. Jon has been recognized nationally for his social entrepreneurship efforts. And his ability to catalyze momentum, his reputation in Tampa, and his commitment to deep community development provides strategic support and leadership in service of the vision for a WellBuilt City.
Lynn Geist
President
Florida School Nutrition Association
Bio

Lynn Geist has been an advocate against childhood hunger throughout her 32-year career in School Nutrition. Currently, President of the Florida School Nutrition Association she is leading over 8,000 child nutrition professionals through the challenges of recovery and uncertainty of the Federal Child Nutrition programs. She retired from Pinellas County Schools in 2022 after 29 years in Food & Nutrition, with 9 years as Director. Lynn holds a BS in Home Economics Education from Ohio State and an MBA from University of Phoenix.
Josephine Hauer, Ed.D. U.S. Department of Health and Human Services, Administration for Children and Families
Bio

Dr. Hauer is a regional cross-sector specialist in the US Department of Health and Human Services, Administration for Children and Families. This federal agency oversees work in child support, child care, refugee resettlement, child welfare, TANF, youth homelessness and runways, family economic stability, early childhood development, as well as innovations, cross-sector work and entrepreneurial practices. Dr. Hauer co-leads the Whole Family Approach to Jobs Initiative with the New England states. This initiative looks at policy and program improvements to bolster family well-being and economic mobility. It has led to state changes in law, culture, model policy and systems reform. A growing regional coalition of parents, foundations, executive branch leaders, business and legislators work together as a learning community to effect change. Highlights of recent efforts include state remedies to the cliff effect in legislation, regulation and practices, and state strategies to advance racial equity and the voices of those with lived experience in policymaking and program design. Josie collaborates with broad and unexpected stakeholders in collaborative learning leading to action – policy and practice change. She is known for her acumen in action research, strategic planning, training and evaluation. Her scope of expertise includes softening the benefit cliffs in family supports, addressing youth and family homelessness, training leadership on family voice/lived experience, advancing "food as medicine" in the National Strategy for hunger, nutrition and health; and evaluating strategies in the prevention of human trafficking. Prior to her 20+ year federal career, Dr. Hauer worked as a consultant, trainer and adjunct faculty teaching courses in educational psychology, research methods and family life education. She earned a doctorate in educational leadership from the University of Bridgeport, a master's in theology from Harvard University and a bachelor's in philosophy of religion from Boston University. Josie enjoys training horses on the weekend and cooking for her family in Bridgeport, CT.
Laureen Husband
Vice President, Public Policy & Community Engagement
Feeding Northeast Florida
Bio

Laureen Husband, E.D., is the Vice President of Public Policy and Community Engagement at Feeding Northeast Florida where she is responsible for engaging with stakeholders ranging from government officials, organizations, schools and community members on issues related to poverty and food insecurity in the region. She is also the co-founder of Just Food Network, Inc., a non-profit dedicated to igniting and supporting local food systems. She was formerly the Director of Strategic Expansion at Operation New Hope where she oversaw the replication of the nationally recognized reentry initiative – Ready4Work. She previously worked for the Florida Department of Health in Polk, Duval and Volusia Counties. She is part of the Kresge Foundation's Emerging Leaders in Public Health. She is also co-Chair of the Equity, Diversity, and Inclusion community of practice for Feeding America. Since 2014, Husband has served as an Advisory Committee Member with the Johns Hopkins Center for a Livable Future's Food Policy Networks project where she works on the development of effective state and local food policy through networking, capacity building, research, and technical assistance. Husband has published a dissertation on the lived experiences of women in poverty. She was educated at the University of West Florida, University of Kentucky, Berea College and Cottey College. She grew up in a small village in Kenya, East Africa.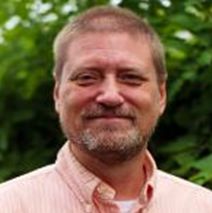 Matthew Korol
Director of Operations
Daystar Life Center, Inc.
Bio

Matthew has been with Daystar as the Director of Operations for over five years. Prior to his role with Daystar Life Center, he was the Director of Operations and Finance for a social services non-profit in Eastern Pennsylvania for ten years.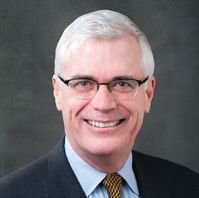 Richard LeBer
President & CEO
Harry Chapin Food Bank of Southwest Florida
Bio

Richard LeBer is President & CEO of the Harry Chapin Food Bank of Southwest Florida. He assumed this role in February of 2016. Under his leadership, food distribution has doubled and fundraising has hit new records. The Food Bank has launched several new programs and responded decisively to the Coronavirus pandemic, Hurricanes Irma and Ian, and inflation-driven hunger. It is currently planning a major expansion and the construction of new facilities. Richard and the Food Bank have received numerous awards and recognitions for their work, including recognition of Richard as a Man of the Year for 2023 in Southwest Florida by Gulfshore Life magazine. Richard is an influential voice in Southwest Florida on issues related to poverty and hunger. Richard is Chairman of the Harvard Club of Southwest Florida. He is past Chairman of the Board of Feeding Florida, ACFB and the Georgia Shakespeare Festival. He was a Board member at the Harvard Club of Lee County (Florida), the Executive Leadership Program for Nonprofit Organizations (ELPNO), and the Georgia Mountain Food Bank. Richard has a long career of community engagement and organizational transformation at for profit and nonprofit organizations. His executive experience includes interim Executive Director of Feeding Florida, Vice President at the Atlanta Community Food Bank (ACFB), and CEO of National Linen Service. Richard is a graduate of the Harvard Business School and the University of Waterloo in Canada. He is a graduate of Leadership Collier, Leadership Lee, and ELPNO. Richard and his wife, Marion, live in Estero Florida. They have two grown children and a miniature schnauzer (who runs the household). In his spare time, Richard is an avid reader, movie buff, foodie, and runner.
Christine Long, M.S
Executive Vice President and Chief Programs Officer
Metropolitan Ministries
Bio

Christine Long joined Metropolitan Ministries in 1993 as a transition counselor and was promoted to Chief Programs Officer 2014 and Executive Vice President in 2021 During her 29 years at the Ministries, Christine has provided key leadership for the Programs team and is responsible for ensuring the program's compassion, innovation, and continuous improvement by responding effectively and proactively to the changes in the community. Christine manages a $20 million budget for program services and has oversight of some 200 employees and hundreds of volunteers that offer services to the homeless and at-risk individuals in the Tampa Bay region. Christine's leadership has furthered Metropolitan Ministries Vision of being America's most effective caregiver to poor and homeless people as she guides program services to fulfill the organizations mission to alleviate suffering, promote dignity and instill self-sufficiency for homeless and at-risk families. She has served on several boards and sub-committees over the years, including the Board for the Florida Housing Coalition, the Homeless Coalition of Hillsborough County and the Tampa Bay Area Network to End Hunger, serving in many capacities chairing committees and sub-committees throughout the years. Christine currently serves on the Hillsborough County Emergency Food and Shelter Board, the Hillsborough County Community Action Plan Board, The Pasco County Homeless Coalition Leadership Council, and Empath Health, Suncoast Hospice, where she serves as board treasurer. Long earned a Bachelor of Arts degree in Psychology from The University of South Florida and a Master of Science degree in Mental Health Counseling from Nova Southeastern University. Christine and her husband Jerry reside in the Apollo Beach Florida.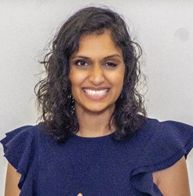 Tejal Patel
Director of Effinity Training
Metropolitan Ministries
Bio

Tejal Patel has been with Metropolitan Ministries since 2014 and a member of the Effinity Team since 2020. She earned her B.A. in psychology from the College of the Holy Cross and her Ed.M in Higher Education from the Harvard Graduate School of Education. She loves working with the community to share best practices in Trauma Informed Care, Self-Care, Mindfulness, Resiliency, and Poverty Education. Her passion for education comes through her committed to creating interactive presentations and workshops that make the content accessible to everyone.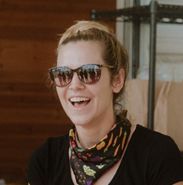 Monica Petrella, M.S
Food System Program Coordinator
Hillsborough County
Bio

Monica Petrella is a passionate advocate for regional food systems. She first learned about the power of regional economic systems while attending the Small Farms Conference hosted by UF IFAS in 2012. She attended the University of Florida where she graduated with her B.S. in Food and Resource Economics supplemented with a minor in Organic and Sustainable Crop Production. She then later attended the University of Vermont to earn a M.S. in Community Development and Applied Economics, specializing in Community Food Systems. She has worked on small farms, in farm-to-table restaurants, volunteered in community gardens, and met a variety of stakeholders in the Tampa Bay Food System. Previously she has been involved in community organizing and political advocacy but recently started a new position at Hillsborough County as the Food System Coordinator. In her day to day job with the County she helps stakeholders and organizations create, refine, or specialize their strategic plans that help fit their programming into a larger community approach for food system development. Additionally, she is constantly researching best practices from other communities in hope to help localize efforts here in Hillsborough County.
Jacqueline Roche
Community Engagement Specialist
Daystar Life Center, Inc.
Bio

Jacqueline joined the Daystar Life Center team in March of 2023 as the Community Engagement Specialist. Prior to her role at Daystar, she was the founder of Sage Mind Studio, a creative brand development and content space in Largo, FL. She is originally from Queens, New York, and attributes her passion for societal change to her upbringing in such a beautifully diverse area. She enjoys what she does and working with a team of doers who move on inspired action.
THANK YOU TO OUR 2023 SPONSORS
PLATINUM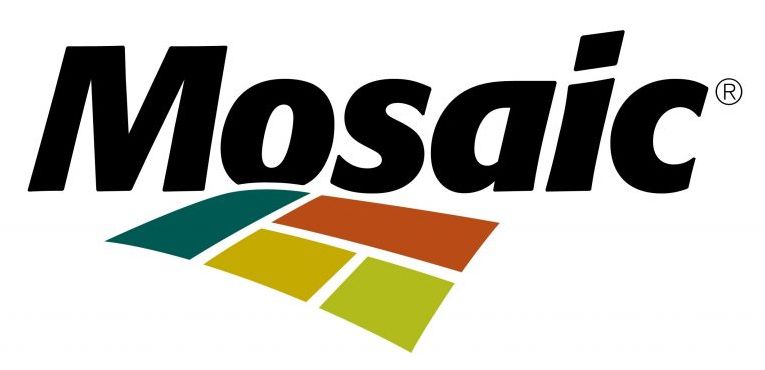 About Mosaic
The Mosaic Company is one of the world's leading producers and marketers of concentrated phosphate and potash crop nutrients. Mosaic is a single-source provider of phosphate and potash fertilizers and feed ingredients for the global agriculture industry. More information on the company is available at www.mosaicco.com.
GOLD
About Seminole Hard Rock Hotel & Casino Tampa
Owned and operated by the Seminole Tribe of Florida, Seminole Hard Rock Hotel & Casino Tampa is one of the largest and most successful casinos in the world offering award-winning gaming, hospitality, and entertainment. The casino features nearly 5,000 of the hottest slot machines, 179 table games and a state-of-the-art Poker Room featuring 46 tables. Additionally, the property offers a smoke-free Mezzanine Level Casino. The hotel is AAA Four Diamond rated and the property proudly offers ten restaurants, including the upscale dining venues Council Oak Steaks & Seafood and The Rez Grill, as well as the new elegant Italian restaurant, Cipresso. Recent openings include a new hotel tower, an elevated arrival experience, the Hard Rock Event Center and Rock Spa® & Salon. The resort is located off I-4 at North Orient Road and Hillsborough Avenue, about 10 minutes east of downtown Tampa. For more information, please call 866-502-PLAY or visit us online and via Facebook, Twitter, Instagram and Pinterest.​

About No Kid Hungry
No Kid Hungry is a national campaign run by Share Our Strength, a nonprofit working to solve problems of hunger and poverty in the United States and around the world. After 25 years of successfully investing in local nonprofits and helping find the best approaches to eradicating poverty and hunger, Share Our Strength launched No Kid Hungry in 2010. Visit www.nokidhungry.org for more information.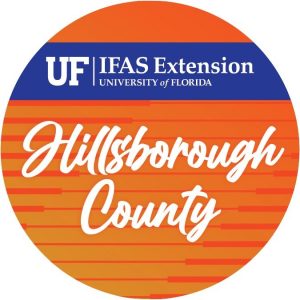 About UF IFAS Extension University of Florida
Extension is a partnership between state, federal, and county governments to provide scientific knowledge and expertise to the public. The University of Florida (UF), together with Florida A&M University (FAMU), administers the Florida Cooperative Extension Service. This transfer of knowledge from the university to people throughout the state is facilitated by extension faculty and enables the university to extend its knowledge base to each community. Hillsborough County Extension, located just minutes from Tampa, offers education and services in the areas of 4-H Youth Development, Agriculture, Family Life, Nutrition, Health & Personal Finance, Lawn & Garden, Urban Trees, Forestry & Natural Resources, and Professional Horticulture Services. For more information, visit https://sfyl.ifas.ufl.edu/hillsborough/ or call 813-744-5519.